Elisabeth Hanakamp (Austria) - Miss Earth 2011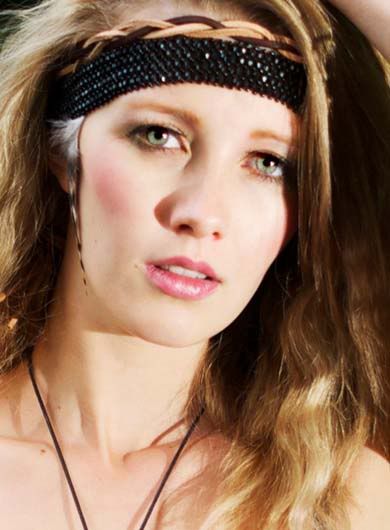 Miss Earth 2011 Beauty Pageant
Candidates | Contestants Profile

Miss Austria

Elisabeth Hanakamp

Age: 20

Height: 173cm

Hometown: Vienna

Environmental Views:

What environmental project will you create to promote the protection of Mother Earth and why?

I think the most important thing to do is to change the way of thinking. It has to start at the normal households. The waste of the everyday life must be separated, old heater installations must be renewed to be more energy-saving, no more plastic bags in supermarkets, cheaper public transport for less cars on our streets, and I could go on like this for hours. Everybody has to think about his way of living and how it affects our economy.

I want to go to schools and kindergartens to create project with the kids. Children must learn from the beginning on to treat nature good and to live in an appropriate way. I will promote a whole new subject at school, human ecology.

What makes you proud of the country you are representing, and what can you promote about your country?

I am very proud to be Austrian. Austria is, compared to other countries, a very representable and ecologically sound country. We have no nuclear power station but renewable energy and our landscape is unmatchable. I grew up in a town near our capital Vienna and even in a big city like Vienna there are lots of green places. There are more green places than area covered with buildings. In the last centuries, six national parks and many nature parks were built. At the moment I am very happy that in our country environmental protection begins to be kind of "in". It is like a trend, in many commercials, companies advertise with products that don't affect the environment. Of course Austria is not perfect but if there will be new possibilities for environmental protection Austria will be one of the first countries who implements them.

Describe your childhood/growing years.

I grew up in a beautiful town near Vienna and I lived with my parents and two siblings in a house with big garden. I learned very soon to handle with responsibility because I often looked after my little brother and sister. After three years of kindergarten and six years of elementary school I went to grammar school. Throughout these years I had many hobbies. Next to dancing, climbing, ice skating, drawing and football, I loved singing with the school choir. The choir visited retirement homes and sang for them at Christmas and other occasions. I always was kind of a little rebel. I tried never to swim with the crowed, but had always the need to help where I could.

After I made my school leaving examinations I started studying to become a teacher of English and nutrition for grammar school. Next to my studies I worked as a swim teacher for small children and as a Model.

What lessons did you learn from your childhood/growing years?

Since I can remember my parents always tried to teach me modesty and an awareness for the environment. It was never acceptable to go by car if you could also take the bike. We almost always took the train to go to holiday because the plains pollute the air that much.

My parents both love the nature and so do I. Spending time in the garden with my animals impressed my childhood a lot. We had ducks and chickens, I cared for my rabbits and cats and it helped me to learn what responsibility meant. Though we lived in the city we had a huge garden with apple trees and vegetable patches. To harvest from the own garden was great, and healthy. My family often went hiking and especially when my siblings and I were small we spent most of the time outside. It was our second living room. In the garden we experienced many adventures. Sleeping in the tent was so exiting and cooking a soup over the bonfire with things of the garden made my mum really nervous.

Not just mum and dad, but also my grandparents gave me a lot of awareness for all different things. My grandmother learned me how to cook and how to use just the fruits and vegetables who had season. It is not necessary to eat for example apples from Italy if Austria itself has great apples. And of course we always take our own bags of fabric with us when we by food because those plastic bags are very unnecessary and there is enough waste in the world.

We are no vegetarians, but my mum often buys the meat directly from the farmer because there you know those animals had a good life and you don't support the big industry where animals are held in small cages and get feed up. I always loved it when my parents and I go to the small villages and buy food from the little farms.

What is your most memorable moment?

One day I drove home with a friend by car when I suddenly saw that another car drove into a tree. We were the first at the accident place and we helped of course. We helped them out of the car and gave them blankets. They had injuries but I stayed calm, not like I would have expected. The people from the accident were so thankful and that moment stayed in my memories for ever. I always get deeply touched when I see people helping each other in hard situations.

What is your environmental advocacy?

At the moment I am very happy that in our country environmental protection begins to be kind of "in". It is like a trend. In many commercials companies advertise with products that don't affect the environment. I want also to care for the small organic farmers, to promote them and to make more people buy the organic food. People especially have to buy those vegetables and fruits out of the own country. That is something I think is very important.
*Back to Miss Earth 2011 Delegates:
Batch A-D
|
Batch E-K
|
Batch L-P
|
Batch R-Z