Veronica Doblas (Spain) - Miss Earth 2011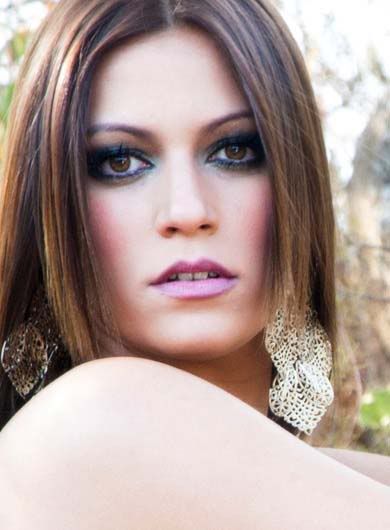 Miss Earth 2011 Beauty Pageant
Candidates | Contestants Profile

Miss Spain

Veronica Doblas

Age: 21

Height: 173cm

Hometown: Madrid

Notes: Veronica Doblas is the reigning Miss Earth Spain 2011.

Environmental Views:

What environmental project will you create to promote the protection of Mother Earth and why?

The fundamental key of this project, for the protection of Mother Earth, it would create projects based on the increased use of renewable energy. It always oriented to the increased use of our greatest treasures such as sun, water, wind and earth. The ambition of the human and the need for development of the current population, promotes the human being to carry out activities that significantly degrade our planet, Earth. It would be essential from education centers and schools work much for the participation, motivation, and education of young people, who will bear the burden of this responsibility tomorrow. And education that really is able to achieve these objectives is which is directed towards the transformation of social patterns, economic, and cultural causes of current problems in the context of sustainable development. The creation of these laws and more severe and critics social models would significantly reduce the chastisement received by the planet Earth.

What makes you proud of the country you are representing, and what can you promote about your country?

For me, Spain is a collective project. I could highlight innumerable aspects, impossible in a few lines, among which may emphasize tourism, art and gastronomy. Fortunately in my country can enjoy an exceptional climate and stunning coastline, where thousands of tourist visit throughout the year, in addition to all the monuments that they can visit daily in every corner of Spain. Art and traditional Spanish festivals, is another point that I would like to mention, naming among others, Flamenco and Bullfighting, although the latter is a source of different opinions in the country. And lastly, we can miss a mention of our gastronomy, highlighting of every community (region) a typical dish, crops, extensive vineyards and olive groves, inter alia.

Describe your childhood/growing years.

My childhood was characterized by a very great change in my life. The first steps, when I was a child, I gave them, in a beautiful city, Cordoba. Although which is one charming city, it was nevertheless a city, where we lived surrounded by high buildings, cars, and noise pollution. But when I was 8 my parents decided to change his residence and go to the field, because we are a family that loves nature.

Together with my sister, we moved to a cozy little house in the middle of nature and next the river Guadalquivir. It was a radical change, but certainly for better, because with my family in these years we have experienced incredible moments and unforgettable. We learned together values such as care for and respect nature. In all the time we'd been living here. The family, together, built our own pond, a huge dovecote and even an orchard which we use to take some food.

What lessons did you learn from your childhood/growing years?

I could learn a lot from the people I had around me. But certainly, what I would highlight it's the knowledge that my parents have taught me day by day, this was based on learning to appreciate all things however small, always with respect towards others and education.

I would also like to stress one last thing, and it is every little sacrifice that my parents was transmitted me, to always strive to get my goals and objectives, work hard and consistently too.

What is your most memorable moment?

The most memorable moment of my life was last year and reflects a mixture of feelings, sadness and happiness at a time. My fiancé had to travel, for half year, far away from my country. He's a soldier belonging to the Spanish army, and had to travel to Lebanon as a UN mission. It was a sadness because always hurts when a loved one was separated for a while, even for a short period of time. But the happiness that he had to go to the mission, it full me of joy and proud, because his mission was to help all those people who by circumstances of war, living in a difficult situation, helping in schools, building roads, providing all the support they need. He sent me some photos, some pictures that every day filled me with excitement and satisfaction, to see that Spanish army offer supported a country that needs it.

What is your environmental advocacy?

In fact I proposal to the environment would be a lot of these together, because there are too many proposals which should be carried out. But mostly conduct an continuing campaign on the serious situation facing the planet Earth, due of global warming.

I would work hard the subject of pollution generated by fossil fuels, exerting pressure to incentivize the non-polluting substitutes search. The eliminating the exploitation of oil. It would also be essential: reuse, recycle or repair. No generate smoke outdoors or splurge the most important thing we have of our planet, water. Make our own home more efficient, a non-toxic home.

Other campaigns would promote the cultivation of native plants as well as support to farmers, developing an intense campaign against the destruction of the last remaining rainforests of the planet and also a ban on logging.
*Back to Miss Earth 2011 Delegates:
Batch A-D
|
Batch E-K
|
Batch L-P
|
Batch R-Z