Romana Prochazkova (Slovakia) - Miss Earth 2011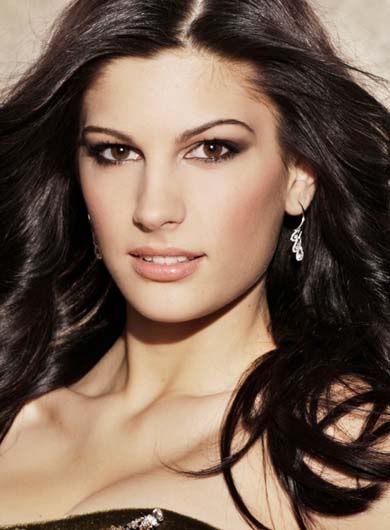 Miss Earth 2011 Beauty Pageant
Candidates | Contestants Profile

Miss Slovak Republic

Romana Prochazkova

Age: 23

Height: 170cm

Hometown: Bratislava

Environmental Views:

What environmental project will you create to promote the protection of Mother Earth and why?

Our country is rich in forests and mountains, people like to relax there. This also applies to our capital city where i live. I am involved in the rescue of King's mountain (Kraľová hora) project and i obtain signatures and voices of our fellow citizens. Within the project the largest petition in history of our capital city is running. This area is used for recreation, walking and is in the neighborhood of protected area Devinska Kobyla, where one can find endemic species, flora and fauna and unique geological formations. Developers want to build in this area, because of the wonderful views and clean air. We the citizens are trying to fight against this to avoid it, because clean environment and nature are also important for our future generations.

What makes you proud of the country you are representing, and what can you promote about your country?

Slovakia is situated in the centre of europe, and people say that it is the "heart" of europe and this also describes our nation. People in Slovakia are very friendly, hospitable, with a big heart. We have a saying "guest in the house - the god of the house". The Slovak people are very welcoming and willing to help. They like to visit each other, debate and recall the "good old times". Slovakia has many natural beauties, historical monuments and great people. Slovakia is rich in land and forests. The biggest chain of mountain ranges that stretches from the northwest through slovakia are the carpathians. The highest range within the carpathians is the tatras. These mountains are attractive and popular throughout the year. We have nine national parks in Slovakia. My favourite is the slovak paradise national park. The most beautiful part is full of stunning waterfalls, valleys and plains. The Slovak pradise contains about 350 caves, but only the dobšinská ice cave is open to the public and became a unesco world heritage site. Forests are full of wild living animals such as bears, wolves, lynx and other predators. I am proud of my country because of its natural beauty and very friendly people.

Describe your childhood/growing years.

My family lived a long time abroad as my father works at the ministry of foreign affairs of the slovak republic. We spent three years in london, later we lived four years in moscow. This experience has brought us a lot in life and we became best friends to one another.

What lessons did you learn from your childhood/growing years?

This time was instructive for me because I have learned that it is not important from which country you come from, what language you speak, what clothes you wear but it is essential that all people in the world belong to one family, because we all equally need love, friendship and home. Home is for us our Mother Earth, which teaches us unconditional love, because it provides us all its gifts just for free, not asking for money. The earth does not belong to anyone, but all together we can share it and take care of it with love.

What is your most memorable moment?

Nineteenth of November 2004, a storm swept through our mountain range - the High Tatras with a speed of 170 kilometers per hour and left behind apocalypse. This natural jewel of Slovakia turned into a moonscape within four hours. Twelve thousands hectares of forest were destroyed completely, and another twelve thousands hectares were damaged. At places where there were beautiful coniferous forests left only wide windbreaks. The whole nation was crying. And me as well. Our mountains were pride but also the heart of our nation. People suddenly started to organize their own collections and voluntarily contribute to repair the damage. Thousands of forest animals lost their homes and many of them also died. I can not forget how sad I felt at that time.

What is your environmental advocacy?

As everywhere, also in our country developers are trying to build. One of the largest financial group bought up ski lifts, cottages and hotels in High Tatras, to make it available to more tourists. This does not benefit to the nature, because the sites are located in protected natural areas that are more and more damaged and animals there can not live undisturbed. Therefore, I would like to endeavor Carpathian Mountains remain intact, so there wount be built new tourist centers, in order to preserve the character of nature that is there and was only for visitors who honor the beauty of nature. I want to endeavor to build an organization of young people who will clean forests and mountains of trash as well as organizing lectures in schools for children to teach them how and why it is so important to protect the nature, so that plants and animals will not dissapear from our environment and show them its beauty.
*Back to Miss Earth 2011 Delegates:
Batch A-D
|
Batch E-K
|
Batch L-P
|
Batch R-Z