Nicole Kelley (USA) - Miss Earth 2011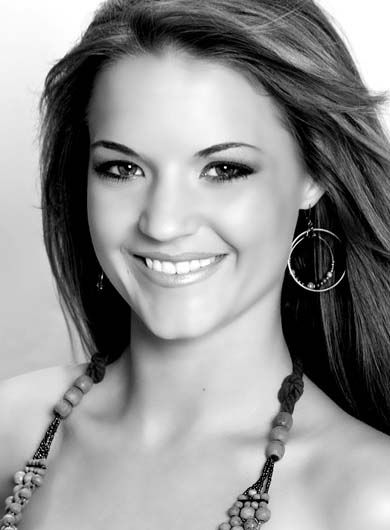 Miss Earth 2011 Beauty Pageant
Candidates | Contestants Profile

Miss USA

Nicole Kelley

Age: 22

Height: 165cm

Hometown: Daytona Beach

Notes: Nicole Kelley is the reigning Miss Earth USA 2011.

Environmental Views:

What environmental project will you create to promote the protection of Mother Earth and why?

My platform entitled Food for Thought promotes agriculture education from an environmental perspective. Agriculture education has always been a guiding force in my life. Since high school I have been involved and promoted agriculture education through my activities in the FFA – a youth agriculture group - and particularly with the programs Agriculture in the Classroom and Black Stallion Literacy Project. Agriculture is an integral part of our daily lives and it affects our immediate environment whether we realize it or not. Furthermore, our treatment of our lands and water resources has a direct impact on agriculture and therefore on what we end up taking in as food. By educating our children about agriculture we provide them with a foundation for further exploration of our global economy and environment and with an appreciation for what our soil provides us with and the importance of protecting and preserving it. Agriculture is a global practice and therefore the project can be implemented worldwide. During my education at the University of Florida I was fortunate to participate in a study abroad program "Sustainability in Agriculture" and traveled to Costa Rica. Using agriculture education I would like to promote some of the lessons I learned during my travels. I think that our previous generations did it right with their Victory Gardens during WWII and now our generations have brought that further with integrating composting and recycling. During my reign I would like to continue working with my platform as well as explore other options within a similar educational context.

What makes you proud of the country you are representing, and what can you promote about your country?

The United States is actively seeking ways for its mass public to become more environmentally friendly. Through top executives such as our Secretary of Energy Steven Chu, we are constantly funding research and promoting the improvement of our country's clean energy policies. Our country has many environmental policies that demonstrate the value that Americans place on our environment. These policies include our expansive state and national park systems, our animal rights and protection agencies, as well as our drive to further our use of alternative energies. The United States is not perfect by any means- what country is? But our "can do" attitude is what I am most proud of! Iwould also be honored to promote all of our country's natural landmarks, which are sites that the government protects for containing outstanding biological and geological resources, such as Barfoot Park, Morrison Fossil Area National Natural Landmark, Diamond Head on the Island of Oahu, Okefenokee Swamp, and Corkscrew Swamp Sanctuary.

Describe your childhood/growing years.

These years of my life were my formative years. During these years I was advanced in school to an honors program in which I remained in through my graduation of high school. It was also when I had my first agriculture education classes and began to choose the path that I would take in my life. I also held my first leadership roles in school clubs. I also continued to dance, which has always taught me to be aware of myself and my surroundings. It's strange that these years are truly so important but they were some of the most important in bringing me where I am today.

What lessons did you learn from your childhood/growing years? ?

Education is the key to everything in life, not just book education but life experience – hands-on - education as well. During these years I was fortunate to experience different aspects of life: art, technology and computers, agriculture, health and healthcare. From all this I chose my path in life. The times I spent outdoors taught me about myself, how far I could push myself, taking risks and learning to survive. I gained a perspective on my independence and my inner strength as a young person. I was determined to work hard so that I would be rewarded in my life later on. While I was in FFA, a student agriculture club, I learned the most about myself. Through public speaking events I learned how to command the attention of an audience and the responsibility attached to it. Through parliamentary procedure demonstrations I learned how to methodically break down problems and solve them. I will never forget these lessons because they still live within me.

What is your environmental advocacy?

My platform Food for Thought is a two-fold project. I advocate for lessening the impact that agriculture practices have on the environment. I also promote environmental awareness through teaching children the connection between what we eat and the land that produces such food. Agriculture safe practices are essential to our survival. Educating our future farmers on environmental practices will ensure these safe practices are applied and enforced. Awareness comes first. We must learn our true impact on Earth in order to lessen it. Our agriculture practices directly affect the environment in which we live and the way we live directly affects our land. Through my platform I educate others on the impact that agriculture has on our environment through carbon footprint realizations, best management practices, and making agriculture relevant even to those who may not be directly involved. It is important to cover all groups of people because we all need to eat. The platform includes hands-on workshops, creation of organic gardens, field trips, and seminars.
*Back to Miss Earth 2011 Delegates:
Batch A-D
|
Batch E-K
|
Batch L-P
|
Batch R-Z