Dora Szabo (Hungary) - Miss Earth 2011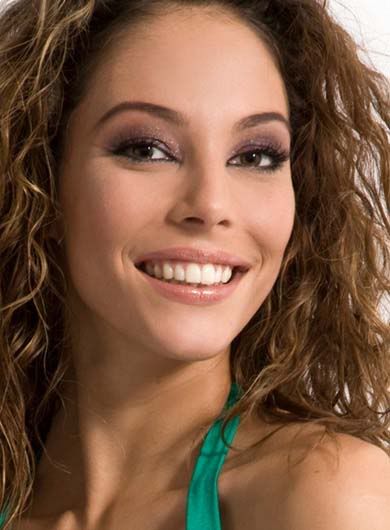 Miss Earth 2011 Beauty Pageant
Candidates | Contestants Profile

Miss Hungary

Dora Szabo

Age: 24

Height: 176cm

Hometown: Budapest

Notes: Dora Szabo is the reigning Miss Earth Hungary 2011.

Environmental Views:

What environmental project will you create to promote the protection of Mother Earth and why?

I help the forestry professionals to get closer to children, and improve their environmental education. This means, that I go to field works mainly nearby my beautiful hometown, I guide children groups in forest on their forestry school education. Beside this, I take part in different events of the Association, where messages can be delivered to the society and to the public. I consider that the adequate information is essential to understand the importance of nature protection. That's how I promote the protection of Mother Earth. Because the new generation is the Future, and they will make and save our work later. So they have to know everything about hour Earth.

What makes you proud of the country you are representing, and what can you promote about your country?

Hungary has a relative low forest coverage, but in a century with the hard work of foresters, have managed to double the forested area. The forest coverage increases permanently.

For long decades increasing the forest coverage is a priority for the country. The forest provides livelihood and renewable energy source for the rural population, helps tackling erosion and climate change mitigation. The principles of the sustainable forest management are considered in all of the forests, the whole forest area has management plan and registered by the forestry authority, and inspected regularly. The forest manager is obliged to replant all of the harvested trees.

In last few years, the continuous cover forestry became widely used. Several forestry companies change their practice to this environmental friendly method, which helps to fulfill the multifunctional role of the forest. I am proud that in Hungary in every year more and more children take part in forestry school program, and get familiar with nature, and forests. It is very important to improve the environmental responsibility of the new generation.

Describe your childhood/growing years.

I have been dancing jazz ballet and latin competitively since I was at nursery. Therefor I had to learn very young I must strive hard to have success. I had dance classes during the week and competitions at weekends. It gave a focus and a healthy approach to life. In edition music is able to express match more than words. I owe a lot to my parents to introduce me to this wonderful thing.

What lessons did you learn from your childhood/growing years?

By dancing I learned to struggle it gave me a structure and composition in my everyday life. I still need music and movement as this mix expresses wonderful things. I have assumed modesty for things because you can always learn more and always achieved more.

What is your most memorable moment?

I have two memorable moments of my life two completely different things. First winning the Miss Earth Hungary title and being crowned. Second when my sister's little son was born, and I could see him for the first time. And one more very funny moment…I will never forget arriving at the hotel, after twenty-four-hour-journey without sleep. It was morning so we decided to have breakfast then to go to sleep. The weather was nice so I thought we'd better have breakfast on the terrace so I started with the coffee in my hand. Unfortunately the door was made of glass and I didn't realize it was closed so I banged against it. Then I decided I'd better have a sleep.

What is your environmental advocacy?

I am a member of the Hungarian Forestry Association which was founded in 1866. I participate in the work of the Forestry School Division and Public Relations Division.
*Back to Miss Earth 2011 Delegates:
Batch A-D
|
Batch E-K
|
Batch L-P
|
Batch R-Z