Kerel Pinder (Bahamas) - Miss Earth 2011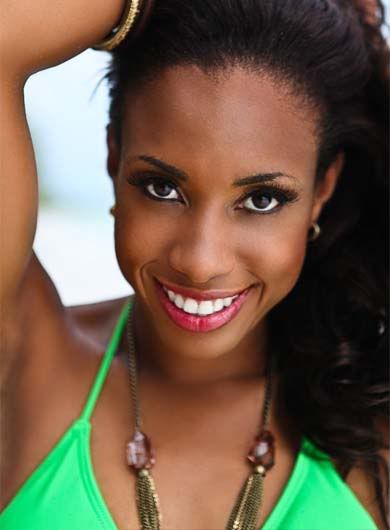 Miss Earth 2011 Beauty Pageant
Candidates | Contestants Profile

Miss Bahamas

Kerel Pinder

Age: 26

Height: 174cm

Hometown: Grand Bahama

Notes: Kerel Pinder competed in Miss Bahamas 2011 contest.

Environmental Views:

What environmental project will you create to promote the protection of Mother Earth and why?

I hope to go into the schools and establish a connection with our students enrolled in our Marine life programs to form a group that aims to bring awareness and help in the fight against overfishing and water pollution. The preservation of our marine life and ecosystem is very important to our country's tourism and livelihood. I plan to also continue to work with organizations like the Bahamas National Trust in the fight towards Marine Conservation.

What makes you proud of the country you are representing, and what can you promote about your country?

A true island girl at heart, I grew up on the island of Grand Bahama, this city is not as fast paced as the Capital New Providence but it was just right for me. The people of the Bahamas, in general, are relaxed, friendly and hardworking. We as a people never let the status of being a 3rd world country hold us back from devoting our lives and livelihood to excellence. The Bahamas may be small in size, but the people of this nation have a determination that allows us to make an extra effort to leave our mark wherever we go. I am a young Bahamian woman who also had a lot of goals and refused to let the idea of being from a "small island" keep me from reaching my BIG dreams. I represent a people of dreamers and fighters and that's why I am so proud to have this opportunity!

The Bahamas is so unique because it's made up of many different islands, each that have their own culture. You can go to many countries and experience there the sun, sand and sea, but only in the Bahamas can you visit Grand Bahama for a laid back experience, Nassau for an exciting night life you will never forget, Harbor island for its beautiful pink sand beaches or even Eleuthera to visit there Glass Window Bridge. You can come to one country and have a hundred different unique experiences. This is what I feel most people would love if they took the opportunity to visit the lovely islands of the Bahamas.

Describe your childhood/growing years.

I grew up in a Christian home and one of the principles that I was always taught is that I can do all things through Christ who strengthens me. I have learned to acknowledge his strength everyday and thank him constantly for his blessings.

What lessons did you learn from your childhood/growing years? ?

I was taught to always believe in myself and to never be afraid to dream and not only dream but to dream BIG!! If it wasn't for these lessons I would have never had the awesome opportunity to represent my country internationally and a platform to educate other young girls that they can be anything that they want to be!

What is your environmental advocacy?

My environmental advocacy is Marine Conservation. I chose this timely issue because growing up as a competitive swimmer, the proper care of the ocean and its marine life has always been a concern of mine. Also, being from a country that is completely surrounded by water, the preservation of our marine life and ecosystem is very important to our country's tourism and livelihood. I chose to advocate for the protection of our coral reefs, wetlands, marine ecosystems and marine life in general.
*Back to Miss Earth 2011 Delegates:
Batch A-D
|
Batch E-K
|
Batch L-P
|
Batch R-Z