Alexandra Scott (New Zealand) - Miss Earth 2011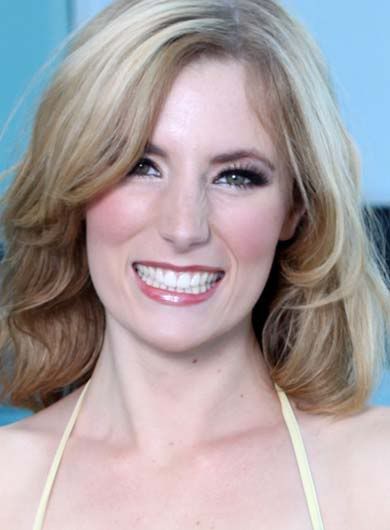 Miss Earth 2011 Beauty Pageant
Candidates | Contestants Profile

Miss New Zealand

Alexandra Scott

Age: 22

Height: 179cm

Hometown: Auckland

Environmental Views:

What environmental project will you create to promote the protection of Mother Earth and why?
I have started a project called 'More Tree, More Bees' designed to educate and inform as well as to make human beings more environmentally friendly. It's sustainable and fun. I think that early education is the best way to inspire eco living for life.

What makes you proud of the country you are representing, and what can you promote about your country?
New Zealand has long been known for being a clean living country with plenty of fresh clean water, renewable energy sources, diverse ecology and wildlife. We possess good qualities and a very open nature. I can help promote New Zealand by being open, friendly, clean and green, happy and smiling, talking with others, educating and learning through intellectual dialogue with other people. I must say, New Zealand is a great place to live.

Describe your childhood/growing years.
Growing up in the Waitakere ranges, home of the Kauri snail, glow worms and the long tailed bat (New Zealand's only land based mammal), I spent a lot of time bush tracking, nature walking, bird saving, and junior surf life saving at the famous west coast beach, Piha. I studied at Titirangi Primary School, a school with huge environmental passions, often spending lessons on the school field with studying clouds or native wild life. In the classroom we learned about waste management, recycling processes. We focused on studying innovation and technology, the importance of mathematics and the extensive uses of science in the modern and natural world. After schools my parents always make sure that I am learning and having fun. I played Netball every Saturday and acting classes most Wednesdays. Also, I do painting classes, pottery classes, violin lessons, afternoon rollerblading or bike riding. Every month I would go to the country for a week to participate in activities like fishing, shooting (not animals, only targets), mountain hiking, river rafting/ 'tubing', mushrooming, and blackberry picking in October, once we have found a massive baby Umu in the bash eating blackberries, which my father kept saying was an extinct New Zealand bird called a 'Moa' on one of these trips. I made a lot of friends while growing up and I still try to keep in touch with most of them. My friends and I spend time together going to movies or tenpin bowling on the weekends. When we weren't having slumber parties, we're dressing up or do something creative either painting, making clay or baking. I also had free range chickens growing up so I always have plenty of free-range eggs that I would share with my neighbors or use to make Pavlova cake that I could bring with me at school and share it with my classmates. My friends Jana had a milking cow so she always comes to my place where we would make milk shakes, eat Pavlova and play monopoly. I would definitely say that my childhood and growing years were privileged in a way that they were natural, healthy, productive and innocent. The lessons I learned through my childhood years will stay close to my heart today with the hope of keeping the future cleaner and greener so that future generations can still experience the same joy and happiness that I had in mine.

What lessons did you learn from your childhood/growing years? ?
I have learned the importance of thinking about the generations to follow, that early childhood education is the key to long-term environmental passion, which we can never learn enough and will never stop learning about. I also learned that every day is a new discovery, a new adventure and that more people are interested in learning something new, or finding a better way of doing things. The main lesson I have learned in my whole life is that we are all human, we all practice forgiveness and that love is the key to a brighter tomorrow if we fail today. For if we fail today, we can try to be better people tomorrow and we must never give up trying.

What is your environmental advocacy?
A project called "More trees more bees." A non-profit organization designed around educating and promoting sustainable gardening, with visions of helping stabilize the balance of environmental impacts by encouraging healthier living environments. It promotes greener lifestyles at home by encouraging recycling, composting, worm farming, home gardening, tree planting and flower gardens that promote the introduction of pollinating bees which encourage the sexual reproduction of plants and tree life. Through the direct effort of home living environments, I believe we can create pieces of 'Eden' in our own environments that hopefully create a positive impact on the overall environment we hope to create for our futures.
*Back to Miss Earth 2011 Delegates:
Batch A-D
|
Batch E-K
|
Batch L-P
|
Batch R-Z