Nicole Huber (Paraguay) - Miss Earth 2011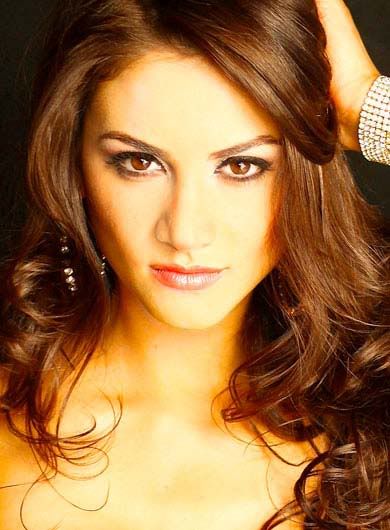 Miss Earth 2011 Beauty Pageant
Candidates | Contestants Profile

Miss Paraguay

Nicole Huber

Age: 21

Height: 174cm

Hometown: Asuncion

Notes: Nicole Huber was crowned Miss Mundo Paraguay 2011 during the Reinas Paraguayas del Bicentenario 2011 contest. She also competed in Miss World 2011 pageant where she was one of the 30 qualifiers.

Environmental Views:

What environmental project will you create to promote the protection of Mother Earth and why?

Keep supporting the project A TODO PULMON, because it is that is very well structured and has motivated all the Paraguayan society to protect and value the nature.

And the only thing that I will add to this beautiful project are some actions to promote in each school the importance of taking care of our environment, how to start to feel love for the nature and admire its perfection. We have to start from the roots teaching children to live and respect. A simple example was when I was little and my mother used to make me hug the trees. By that time it seem funny or ridiculous, but that simple action make me feel love, feel close and part of the tree of the nature, it was the first time that I heard the silence. Was beautiful.

If this project has a mention in this pageant will be very significant to my country and will be more successful to this amazing and project A TODO PULMON.

What makes you proud of the country you are representing, and what can you promote about your country?

My country is like a big family. We are united by our beautiful native language Guaraní, that reinforces our unique traditions and folklore. We are surrounded by breath taking lands, which are fertile land and rich in nature. We have one of the biggest hydroelectric dams in the World called Itaipú, the Jesuit Ruins and the Guaraní Aquifer. This is a land where you breathe hope; you are received with a smile and are treated as family. That's why I often hear that in Paraguay.

Describe your childhood/growing years.

Beautiful. Full of happiness of my mother's love. I always had a big curiosity to learn so I spend my childhood trying different sports from volleyball to kayak and arc and arrow. Also, all types of dancing painting, acting and languages. But what I remembered the most is travelling with my cosines around my country, camping and discovering the nature, every weekend was an adventure.

What lessons did you learn from your childhood/growing years?

Thanks of my mother I learn how to value the nature, the importance of the connection with it and to respect and aspire to its perfect balance and harmony. To enjoy life is the most important thing.

Also I had never been a person with a lot of money and in my childhood I had everything I needed not what I wanted, en I was completely happy, I felted free and complete. That marked me because I noticed that the happiness was my choice and did not depend on what I had.

What is your most memorable moment?

When I was 17 I had bulimia. The day that I looked at my eyes and decided never to harm myself again was the most memorable moment in my life, and because of that beautiful decision and the internal voice that told me I had to love myself, that I was worth it, I started my spiritual path.

What is your environmental advocacy?

To choose the project A Todo Pulmon has been the best choice because is the biggest environment and reforestation project that Paraguay has ever seen, and its focus on recovering the native trees and so the forest and the lungs of my country. It moved the entire country on a different level of awareness and appreciation of the importance of the forest and nature to protect our Guarani Acuifer, eliminate the carbon and give a better life to our family.

Every time I describe my country I always emphasize on the beauty and cordiality of the people and the amazing colors, variety and live that the sub-tropical forest has The amazing and stunning image of the Lapachos with its pink, yellow and white flowers creates an unique landscape like no other.
*Back to Miss Earth 2011 Delegates:
Batch A-D
|
Batch E-K
|
Batch L-P
|
Batch R-Z