Nathaly Farraj (Lebanon) - Miss Earth 2011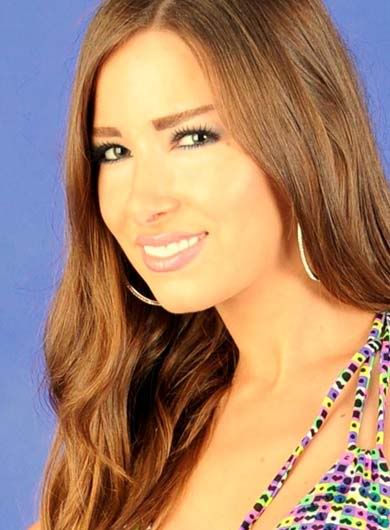 Miss Earth 2011 Beauty Pageant
Candidates | Contestants Profile

Miss Lebanon

Nathaly Farraj

Age: 22

Height: 172cm

Hometown: Beirut

Notes: Nathaly Farraj competed in Miss Intercontinental 2010 contest.

Environmental Views:

What environmental project will you create to promote the protection of Mother Earth and why?

Air pollution is the greatest threat towards the health of Humanity. Direct actions must be executed in order to protect the citizens and lessen the extreme danger that increases daily. Toxic and virulent fumes have excessively been transmitted into the atmosphere by factories. This release of toxic fumes must be controlled. The production of many commodities will further contaminate the air, but with recycling, fewer toxins will be released. As we all know, the ozone layer protects the Earth from the ultraviolet rays sent down by the sun. If the ozone layer is depleted by human action, the effects on our planet could be catastrophic! Therefore, serious action must be taken to ensure that the ozone layer is not destroyed. There must be a limitation in the usage of CFC and all the nations should sign treaties and apply written laws restricting the use of CFCs. Moreover, let companies use substitutes for CFCs, and educate people to become more aware of the dangers caused by ozone depletion in order to be environmentally friendly and assure a better life on Earth!

What makes you proud of the country you are representing, and what can you promote about your country?

No doubt as a Lebanese, I should be proud of my country Lebanon. In fact, I really believe that Lebanon is one of the most beautiful countries in this world. It is a small country of only 10, 452 sq km, rich in cultural and historical monuments and amazing natural landscapes. Lebanon is bestowed with unique climate and topography that ranges from subtropical coastlines to snow-covered mountains in the interior. Lebanon has a moderate Mediterranean climate and its rich history has been shaped by many cultural traditions including Phoenician, Greek, Roman, Islamic, Crusader, Ottoman, Turkish, French, and recently American. The resulting culture is distinctively Lebanese, a combination of East and West, past and present. Indeed, our citizens were inspired by our country's rich diversity and aimed as much as possible to cover the majority of its diverse areas and lands. Nature reserves and protected areas are a testament to Lebanon's Legacy and natural beauty. The reserve's Artistic well is the source of the fresh water and dates back to Phoenician times. Many species of plants and marsh birds flourish in Lebanon's delicate environment. Lebanon is a home of large forests of the Cedars of Lebanon, which now serve as the country's national emblem. It is well-known because of its stunning mountainous landscape, with cedars seemingly defying gravity and growing on extremely vertical slopes. The cedar tree, an emblem of Lebanon, symbolizes survival. It is so impressive to enjoy the opportunity to discover rock-cut of naturally occurring grotto such as Jeitta Grotto, as well as rare flowers particular to the high altitude terrain, like the mountain tulip or Lebanese prickly thrift.

Describe your childhood/growing years.

Happiness overwhelmed my childhood. I have been raised in a family with really great parents. I used to spend most of my summers playing with my two brothers and their friends. Imagine what kind of games boys play, like martial arts and car race; so I used to be strong and courageous enough to compete. Not to forget the other side of my personality, I was a sensitive cute girl who would cry every time something bad happened.

What lessons did you learn from your childhood/growing years? ?

During my childhood, I learned to be responsible because my parents were not as aggressive as the parents of my classmates. I was a little bit free to organize my daily schedule, to study, to watch TV, to do my hobbies and to have fun. I have been given enough time to do what I have to do. I found this as a great opportunity to make my own decisions and decide what is better so that I may be able succeed in everything I do. Without a doubt, failure is difficult, which is why I learned how to moderate everything and to be responsible for my life.

What is your environmental advocacy?

Sustaining the Earth for Future Generations The human race is confronted by the question of its own global legacy, whether the current generation chooses to live in a sustainable way by conserving its natural resources, nurturing the Earth's biodiversity and protecting the air and water, will define the quality of living for future generations. Serious steps should be taken to raise this concern and work towards finding solutions in the areas of climate change, biodiversity and water usage. It has become clear that we must follow a path towards sustainable development, minimizing the human carbon footprint and producing meaningful, measurable change. Working for a healthier environment and spreading environmental ethics across the globe must be the mission of all people around the world!
*Back to Miss Earth 2011 Delegates:
Batch A-D
|
Batch E-K
|
Batch L-P
|
Batch R-Z