Phan Thi Mo (Vietnam) - Miss Earth 2011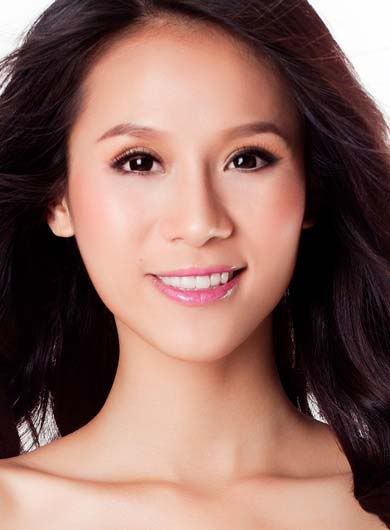 Miss Earth 2011 Beauty Pageant
Candidates | Contestants Profile

Miss Vietnam

Phan Thi Mo

Age: 21

Height: 175cm

Hometown: Tien Giang

Notes: Phan Thi Mo is a top 10 semi-finalist in Miss Asia USA 2011 contest.

Environmental Views:

What environmental project will you create to promote the protection of Mother Earth and why?

Protecting the Earth is actually a very important vision at this time because the Earth has been destroyed by many reasons such as rapid industrial development, air pollution, deforestation in developing countries, groundwater pollution and problem of waste disposal etc. All of the above has caused many disasters worldwide in recent years as floods and hurricanes, droughts. I do hope that I can contribute my effort to propaganda about protecting the Earth, to appeal citizens to join the afforest campaign, and protecting forest campaign, etc. Through all campaigns, people will aware of protecting environment and Mother Earth step by step.

What makes you proud of the country you are representing, and what can you promote about your country?

I'm always so proud of being Vietnamese, was born and grew up in Vietnam. Although Vietnam is still not developed much in economy, traffic, and society, etc., but I always really want to be live and work here as well as contribute my effort to my country. I am not only proud of our over thousand year old culture, traditions, national solidarity but also I am so proud of Vietnam's natural resources, and the charms of nature that are a special favor of Mother Earth grant to Vietnam such as HaLong Bay, Phong Nha Cave, Hoi An and Mekong Delta and so on. Hence, the Younger Vietnamese must take full responsibility for protecting ecosystem by developing and using the resources reasonably.

Vietnam is independent, peace and safe place where I have never seen terrorism or school shooting. Besides, Vietnamese people are polite, friendly, hospitable, good nature and always give a warm welcome to friends around the world visiting to Vietnam. I hope that I can bring the beauty of Vietnam to the world by introduce our unique culture, traditions and charm of nature. Visitors will have different feelings, emotions about culture, food taste, clothes and weather at each landscape they will travel through. For example, going to the North of Vietnam, along with Halong Bay, Sapa is the other major excursion from Hanoi; you can see a colorful town there thanks to the H'mong and Dzao people from the local hill tribes. Going along seacoast, you can explore and experience our beautiful sun, sand and beach such as Langco Beach, Nha trang Beach. Then, going to South of Vietnam, beauty is its own floating markets in Mekong Delta such as CaiRang floating market. This is what I feel most people would love if they took the opportunity to visit Vietnam. If I have any chances to corporate with travel companies to promote about my country, I will be eager to participate in campaigns. Because the homeland is always in my heart.

Describe your childhood/growing years.

As other normal girls, I had a fond memory during my childhood years. Every day, I spent my almost time at school, studied and played with my dear friends and I grew up in my parents affection.

What lessons did you learn from your childhood/growing years?

I was born in a small town where every day I could see farmers did exhausted work in rice-fields. Then, I appreciated every seed. Moreover, every year, famers have to face the flooding which was famers' obsession day and night. Therefore, I aware of the important of protecting earth so that natural calamity will be minimized.

What is your most memorable moment?

My most memorable moment is the moment that registered for Miss Charming Beauty Contest, I was very nervous and like a fish out of water. However, I was so lucky when I got the First Prize in that Beauty Contest. To a 20 year old girl, it was the first time I brought the happiest gift to my family. From that moment, I thought that it was my destiny and I continue working as professional model until now.

What is your environmental advocacy?

Practically, I am a normal citizen in Vietnam, I only aware of not doing drop litter, saving water and electricity and prohibiting the uncontrolled use of harmful chemical etc. I affirm that I did all above daily. I had chances to join many activities about protecting environment as planting trees in school, sweeping my school yard, and performing in music and dance shows which were environmental nature. Specially, I aware of the important of forestation, I contributed my small effort to plant a tree aim at representing to everyone about protecting and recovering our green lung.
*Back to Miss Earth 2011 Delegates:
Batch A-D
|
Batch E-K
|
Batch L-P
|
Batch R-Z