Felicia Orvalla (Singapore) - Miss Earth 2011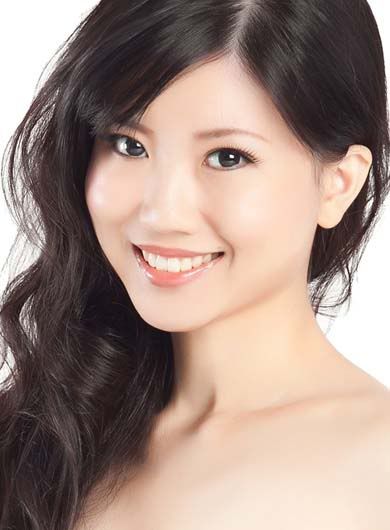 Miss Earth 2011 Beauty Pageant
Candidates | Contestants Profile

Miss Singapore

Felicia Orvalla

Age: 23

Height: 165cm

Hometown: Singapore

Environmental Views:

What environmental project will you create to promote the protection of Mother Earth and why?
In my home country, Singapore, land is a very limited resource; hence, many forests have to be cleared to make way for human developments. I will therefore incite environmental restoration in my country by encouraging building developers to make rooftop gardens to ensure that Singapore is kept green and beautiful. I will also carry out campaigns to educate the public, especially the young, on the importance of protecting Mother Earth. I will do so by emphasizing the significance of practicing the 3 Rs, that is to Reduce, Reuse and Recycle; where a little action goes a long way.

What makes you proud of the country you are representing, and what can you promote about your country?
I'm very proud of Singapore, my country, because it's well known for being a clean and green city. Many tourists who visit our sunny island feel that Singapore is like a garden city, with so many trees and other greens everywhere; and that it's unbelievably litter-free! When it comes to environmental pollution, I'm certainly proud to say that we have set a very good example to the whole world by keeping our environment in such a wonderfully unpolluted state despite the fact that we are highly urbanized. Singaporeans have been very obedient when it comes to cleanliness; since strict rules, such as banning of chewing gums, are implemented to keep our city clean and green. And despite the fact that we are not blessed with large areas of primary forests, I dare to boast that our Bukit Timah Nature Reserve, which is located at the centre of the Singapore City, is considered to be one of the most productive pieces of nature and houses over one thousand species of flora and fauna.

Describe your childhood/growing years.
Like many other kids, I had a very happy and memorable childhood. Some of the things that I can still remember were playing games such as hide and seek with my mates during recess and after school. I was also a very vain little girl who loved to dress up and pose for pictures, and I recalled being sent to catwalk for some kids' fashion shows too. I've also done some solo singing on the stage, which I couldn't even remember until I saw the pictures my mom took! I remember that I loved to draw, I wasn't that artistic but I was quite good at coloring because some of my drawings were taken by my Arts teacher and were used as samples for fellow students. During those growing years, I was also quite an independent kid given my tender age, as I always helped my mom babysit my younger brother who is six years my junior. I think that it was being the eldest kid in the family that made me so responsible and thoughtful.

What lessons did you learn from your childhood/growing years? ?
I feel that I've learned uncountable things throughout my life, and one of them, which I learnt during my growing years was being able to think and differentiate the right from the wrong. During those times where my mates played and didn't care about studies, I was one of those few who knew how important it is to be diligent, to earn good grades and to go to my dream school. I eventually reaped what I sowed when I came out as the top student when I graduated from Secondary school. Another important thing that I learnt was the power of friendship. I made many childhood friends whom I still keep in touch with up until today. Most of them have gone overseas to pursue their studies, but we always make it a point to meet up when they do come back to Singapore. Having friends and knowing that they love you despite the physical distance is a wonderful thing that no money can buy. A person may change, but true friendship does not.

What is your environmental advocacy?
Right now, being the winner of Miss Earth Singapore 2011 has given me the chance to use my wit and charm to capture the public's attention so that i may be able to raise awareness on environmental conservation. I feel that this is a very great opportunity for me to show how I can actually do my part to help save our Mother Earth from environmental degradation. I feel that educating the public, especially the young, has a key role in conveying environmental messages. First of all, we have to let them know the environmental problems that we are now facing; only then will they be able to understand the reasons why they should do their parts to save the earth. Through campaigns, I will urge the public to cultivate the good habit of doing their parts by practicing the 3 Rs (Reduce, Reuse and Recycle) in their daily lives.
*Back to Miss Earth 2011 Delegates:
Batch A-D
|
Batch E-K
|
Batch L-P
|
Batch R-Z