Alixandra Halliday (Northern Ireland) - Miss Earth 2011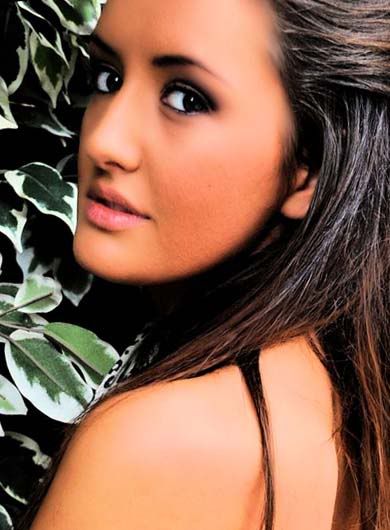 Miss Earth 2011 Beauty Pageant
Candidates | Contestants Profile

Miss Northern Ireland

Alixandra Halliday

Age: 19

Height: 170cm

Hometown: Derry

Environmental Views:

What environmental project will you create to promote the protection of Mother Earth and why?

I want to use my skill in photography to get people's attention from a different angle. I will do a fashion photo shoot to encourage people to recycle. Our waste is way too high and people don't think about recycling.

What makes you proud of the country you are representing, and what can you promote about your country?

Northern Ireland is a beautiful "green" country. To keep it that way, I always promote recycling and help keep our country beautiful. Through the fashion shoots I do for charity, I hope to make more people on the importance of recycling and reusing waste. My family already has a green house where we grow our own fruits and vegetables. Our next goal is to have a compost heap and try to get our relatives to have it, too.

What lessons did you learn from your childhood/growing years?

I try not to set my goals too high. When I do fail at something, I take it as a way to learn and improve. Success comes from a lot of hard work and dedication. When it happens, I pat myself at the back and start to work towards a higher goal.

What is your most memorable moment?

I really cannot forget my 9th birthday. We were flying home from the US and my mom arranged with the cabin crew for me to get up into the cockpit. I remember being so excited. It was a once in a lifetime experience that made my birthday so special.
*Back to Miss Earth 2011 Delegates:
Batch A-D
|
Batch E-K
|
Batch L-P
|
Batch R-Z