Liu Yu Jun (China) - Miss Earth 2011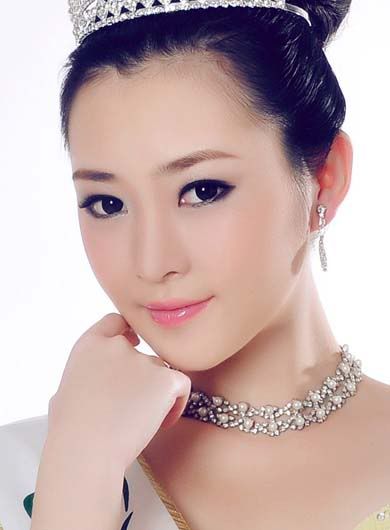 Miss Earth 2011 Beauty Pageant
Candidates | Contestants Profile

Miss China

Liu Yu Jun

Age: 22

Height: 175cm

Hometown: Nanjing

Notes: Liu Yu Jun is the reigning Miss Earth China 2011.

Environmental Views:

What environmental project will you create to promote the protection of Mother Earth and why?

I want to create a great awareness about the importance of tree planting. I wish to speak up to every houses, buildings and schools to plant more trees so that we can educate the younger generation and also the communities to be more alert about global warming issues.

What makes you proud of the country you are representing, and what can you promote about your country?

I am a proud Chinese girl. My country is a well developed country and proudly speaking our leaders and also the china citizens are still putting the environment issue as the main priority because we know that a good environment promised a better future for ourselves and also for our next generation. Besides that a beautiful environment that we have in china has help our country to be one of the best tourists destination and attraction for the mother nature lovers from all over the world. We are surrounded by a picturesque mountains, green and fresh rainforests and friendly communities. Eventhough we are living in many different cultures but we are still living in a peace and harmony lifestyle and we are fortunate enough because china is great country.

Describe your childhood/growing years.

I started to involve myself in sport (fencing) when i was 9 years old. At the age of 11, I represented my school and my district to a city level tournament.

What lessons did you learn from your childhood/growing years?

I learned how to be more matured at a very young age as well to be more confidence in handling things without giving burden to other people.

What is your most memorable moment?

My most memorable experience is when i won my first ever pageant in my own city after beating 40 other contestants and it has changed my life a lot and gave me more confidence to win Miss Earth China 2011.

What is your environmental advocacy?

First and foremost i would like to reach the hearts and mind of the public on going green practices. I want all the people know that environment is a meaningful gift from god so we have to appreciate it. Each and everyone of us can make a big different even we contribute a small things to the environment but we can make a situation even better for our next generation.
*Back to Miss Earth 2011 Delegates:
Batch A-D
|
Batch E-K
|
Batch L-P
|
Batch R-Z