Amanda Quinn (Scotland) - Miss Earth 2011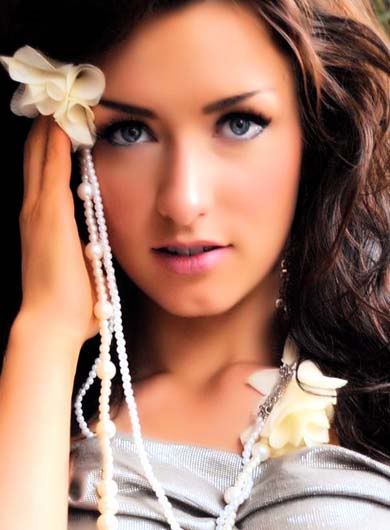 Miss Earth 2011 Beauty Pageant
Candidates | Contestants Profile

Miss Scotland

Amanda Quinn

Age: 25

Height: 173cm

Hometown: Glasgow

Environmental Views:

What environmental project will you create to promote the protection of Mother Earth and why?

As a true believer in the power of education, I solemnly believe that in conservation, four hands are better than two and that six hands are better than four. For this reason, our environment needs people to understand how to protect and preserve the resources, the landscape and in turn better depend on nature for their futures.

I plan to forge on with my work to bring recycling and conservation to the forefront as a mechanism to combat poverty. To provide people a living through recycling is to ensure that the commitment to conservation continues and escalates in awareness and importance, as consumption continues throughout an ever increasing industrialised world.

Throughout the corporate domain, millions of tons of food, rags, and electronics, to name a few, are lost at an unsustainable rate as waste, only to contaminate our land and seas as mostly non-biodegradable pollution. If more companies committed to a zero waste to landfill policy and instead invested in the education of those poverty stricken throughout the earth, tutoring them to redevelop waste and rags to be used and sold on. My project will look at those large companies who worst offend the environment and I will seek to redirect the use of their increasingly harmful and expensive landfills, in exchange for the gift of responsibility and self- worth to those most needy and willing. Education equates to the successful survival and harmony of the earth and its inhabitants, as one relies on the other to flourish.

What makes you proud of the country you are representing, and what can you promote about your country?

There is no question that Scotland is a tartan homeland to be proud of. From exquisite landscapes in the highlands and islands to our powerful heritage and tradition, us Scots are bound and united through our culture and identity. Although small, the people of Scotland succeed year on year to not only protect and improve the fragility of Scotland's fresh air, beautiful land and flowing waters, but through these we pioneer in the renewables revolution.

As an ambassador of Scotland I am proud and inspired by representing many of the most dramatic and varied natural features on this earth, alongside the independent decisions made within our parliament to help fellow man and our environment grow greater, such as the world-beating climate change legislation which aims to cut carbon emissions by 2050. From rugged highlands in the North, to impressive coastlines and spell- binding mountain ranges, Scotland is laced with an illuminating desire to retain everything which allows the environment and its inhabitants to thrive.

Since the 18th century, there has been a long, proud history of cultivation to improve large areas of the country, which has led to amongst other things, Scotland residing at the forefront of international tree conservation.

I am honoured as the Scottish girl who has the incredible opportunity to open the eyes of the world to the music, literature, art, cuisine and indescribable community spirit of Scottish people. And most importantly, the potential of Scotland as an extraordinary resource: A green powerhouse to Europe. Currently on track to produce one third of the country's energy from renewable sources, we look to the future and the ambition to produce ten times this.

Describe your childhood/growing years.

As a child I grew up in a small town outside the city where my grandfather was my hero and forest was my playground. I was a young girl who loved the outdoors, climbing trees, getting caught in the rain and having adventures with my friends in the long grass of our gardens where our imaginations took us all-round the world. I was a dreamer, something which my mom encouraged, I dreamt of the excitement of traveling as an adventurer around the globe, experiencing new and wondrous cultures and friendly people. I am still a dreamer; the difference is now when I have a dream: I can go out and make it happen.

What lessons did you learn from your childhood/growing years?

Through a modest and loving upbringing, I was lucky enough to learn from the legacies of my family and friends those values that would cast the rest of my life.

During these years of my childhood I was encouraged by my mom to open my mind to opportunities and reject any fear of failure. Whether my circumstances were good or bad, I rapidly developed a predisposition for the positive, realising every human being has within them the ability to overcome the so-called impossible. I developed to fearlessly push my boundaries and abilities in academia and in my interests to match a deep desire to continuously be better and help those around me do the same. In my early years, I spent most of my time absorbing education, experiencing new places and new challenges, usually in the outdoors and in the company of those who I could learn from and share with, growing day by day. I learnt the fragility of life, and bit by bit independently decided upon the over-arching importance to relish the possibilities that every single day held and to make every moment memorable. Leading to my interest in educating myself and those around me, to influence and positively impact the earth and the people in it.

Since then developing this understanding, I was inspired to relish the possibilities that every single day holds and to make every day, the best day of my life. My strong-willed 'can-do' attitude nurtured as a child has led to me achieving, enjoying and sharing many unforgettable times of happiness and success in my goals.

As a result of these years, there are three fundamental values which shape me as a person: compassion, humility and unfaltering courage to commitment to my responsibilities and goals. Most important of all, I learnt that learning is a life-long process, as is our endeavour to preserve all that our earth offers us.

What is your most memorable moment?

I have an incredibly pro-active attitude to life, and it makes me smile to say that my life has been littered with memorable moments. The most satisfying times for me were when I had worked part-time as a tutor in high schools while studying for my Masters at university. Having worked with a number of young girls and boys, it was a shock and fantastic gift to hear of the difference to their life path I had made. I will never forget the honour of having passed on some knowledge and insight which had shaped the minds of young impressionable people, setting them in good stead for the future.

I will never forget the understanding, principles and pride my own mom and many people through out my life offered me. These moments are what gave me the confidence to be the best that I could possibly be, and in turn allows me to give others a similar belief in themselves.

What is your environmental advocacy?

If there was one thing, I could work towards and be successful in, it would be to arm as many people as possible with the know-how to maintain their own lives and futures.
*Back to Miss Earth 2011 Delegates:
Batch A-D
|
Batch E-K
|
Batch L-P
|
Batch R-Z