Thandi Muringa (Zimbabwe) - Miss Earth 2011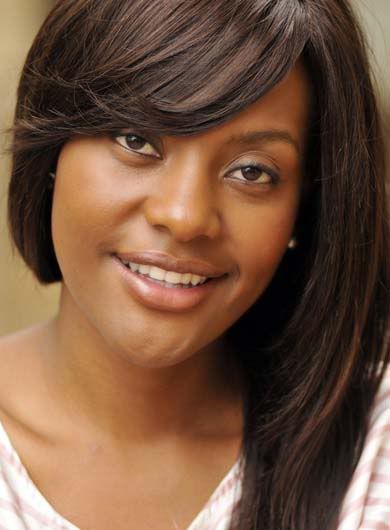 Miss Earth 2011 Beauty Pageant
Candidates | Contestants Profile

Miss Zimbabwe

Thandi Muringa

Age: 23

Height: 172cm

Hometown: Harare

Environmental Views:

What environmental project will you create to promote the protection of Mother Earth and why?

The implementation of Woodland Management Techniques in Zimbabwe will help preserve forests. The initial stage involves educating people on proper and effective ways of managing forests. It is also important to highlight Fire Protection by creating fire guards around the forests. In drier parts of Zimbabwe where there is low precipitation people can be taught ways of "Pruning" trees if the wood is required for firewood. Additionally methods like pollarding can be used to preserve the life of trees. As an incentive to sustain trees in villages, villagers can be engaged in Beekeeping Projects. The Bee Hives which are kept in the trees will discourage the cutting down of trees but will be beneficial to the people as they will get honey as well as wax they can use for candles and other such projects.

What makes you proud of the country you are representing, and what can you promote about your country?

Steeped in the ancestral importance to both the local Matebele people and ancient San Bushmen, the fascinating Matopos Hills in southern Zimbabwe boast excellent examples of San rock paintings to accompany a significant wildlife population.

The Victoria Falls provide awe inspiring sightseeing and have become one of Africa's most popular tourist destinations. Often called Africa's adrenaline capital, activities range from white water rafting to famous Vic Falls bungee, whilst the Mosi-Oa-Tunya National Park provides numerous safari opportunities.

The Hwange National Park is Zimbabwe's largest and oldest wildlife reserve and is renowned as one of Africa's greatest conservation areas. With its excellent infrastructure, abundant wildlife and 400bird species, it has become one of Zimbabwe's prime game-viewing destinations.

The Mana Pools National Park and World Heritage Site consists of four main pools and several smaller pools scattered along the course of the might Zambezi River. Together with the surrounding floodplain, Mana Pools is home to a large and varied wildlife population.

A little less than 30km beyond the South-Eastern town of Masvingo lies The Great Zimbabwe Ruins built of granite stones with no mortar. The ruins are remarkable; lofty, majestic, awe-inspiring, timeless. The structures were built by indigenous Zimbabweans between AD 1250 and AD 1450.

In addition to the beautiful fauna, the magnificent hills, rivers and glades Zimbabwe's greatest asset is its people. A welcoming nation filled with warmth and hospitality. The people of Zimbabwe have used indigenous methods to conserve the nations natural resources and continue to preserve those resources to ensure generations to come can enjoy the same pleasures we have.

Describe your childhood/growing years.

I grew up with my brother Nelson who is three years my senior. I looked up to him a lot and in some way was my childhood hero. We were best friends because we spent most of our time together. Both my parents worked fulltime with my mom travelling for her work. I vividly remember being an active young girl who was always mistaken for a boy. At the age 10 there was a new edition to our family when younger brother was born. His birth changed my life a lot and caused me to mature very quick. The birth of my brother really brought our family together and many changes came about.

Our family started travelling more and I always enjoyed the road trips we took. My dad would tell us stories of the places he had travelled to as a child and my mom would also share about her own travel experiences through work. At the age 12 I began high school at an all girls Catholic School and saw a huge transformation from being a tomboy into becoming more lady-like.

What lessons did you learn from your childhood/growing years?

The greatest lesson I learned from my childhood was loyalty. My brother and I had forged a great friendship and it meant we stood by each other and always looked out for each other. I also mastered respect for people at that age. When I was a child we always had different women living and working in our home as nannies and housemaids. My mother instilled such a great level of respect in us that we never viewed them as being house help but rather people who deserved our respect and who did a great job; taking care of us. With the birth of my brother I had to learn to share. Initially it was difficult because I had been the youngest for years and had never had to share but eventually sharing became second nature.

What is your most memorable moment?

My most memorable moment as a child was getting on an airplane for the first time. I had been to the airport several times to send off or to fetch either one of my parents but had never been on a plane myself. I always wondered what happened after they went through the closed doors, what did the inside of an airport look like and how did it feel to fly! I was excited to say the least and my dad let me have the window seat so I could see everything! At takeoff I had such an adrenaline rush but 45mins later when we were landing in Harare I was so nervous. It was a great experience. I remember thinking when I grow up I would love to be a flight attendant, they were the most beautiful women I had ever seen.

What is your environmental advocacy?

My environmental advocacy is Forest Restoration through tree planting. On an individual level I am supporting tree planting schemes in areas facing deforestation in Zimbabwe. I have been encouraging replanting of trees in rural and urban areas where trees have been cut down for firewood. On a national level I am seeing to it that the Tobacco Wood Energy Program is implemented. As it stands Tobacco is a high export product in Zimbabwe. The farming of tobacco has an adverse effect on the environment as trees are cut down and used in the curing process of the tobacco. It has been mandated that all Tobacco farmers set aside 10 hectares of land for the planting of the fast growing Eucalyptus (Gum tree). The process of coppicing can be used to ensure the same trees can be later used for curing of the tobacco. This will have a huge overall impact on the forestry of Zimbabwe.
*Back to Miss Earth 2011 Delegates:
Batch A-D
|
Batch E-K
|
Batch L-P
|
Batch R-Z