Sarah Feliz (Dominican Republic) - Miss Earth 2011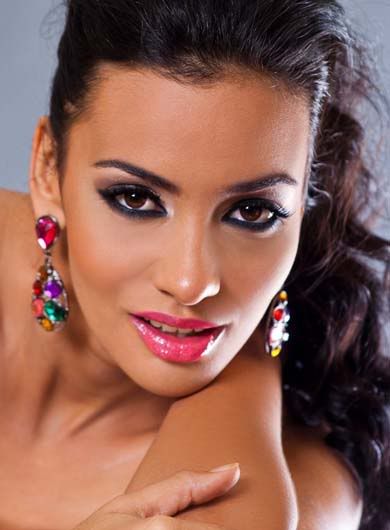 Miss Earth 2011 Beauty Pageant
Candidates | Contestants Profile

Miss Dominican Republic

Sarah Feliz

Age: 24

Height: 178cm

Hometown: Bahoruco

Notes: Sarah Feliz is a top 15 quarter finalist in Miss Dominican Republic Universe 2010. She was also the reigning Miss Republica Dominican Tierra 2011.

Environmental Views:

What environmental project will you create to promote the protection of Mother Earth and why?

My project for environmental protection and Mother Earth would create awareness among the population, encourage tree planting and building up from the schools with enviromental protection as part of their learning, even creating the enviromental engineering career in our universities country to face looking toward the problem of deforestation and contribute to a greener Earth.

What makes you proud of the country you are representing, and what can you promote about your country?

I am proud to be Dominican because our country has versatility of people go no matter what we always providing a smile and willing to help in any situation that arises.

Our country is rich in culture and that we were the first to be discovered in the new world and still retain our roots that despite having experienced several transformations, our essence remains intact.

My land would promote an island paradise with beautiful coast, mountains, forest with major attractions such as ecological 27 charcos de damajuana located on the north coast of the Dominican Republic.

Describe your childhood/growing years.

My child was peaceful and quiet as any other, in which he shared with my cousins because I´m the mayor of 4 brothers and I could not like to share with them.

It was fun but my parents divorce affected me and between two homes and I never felt that I belonged to neither. In general, I was a child with pros and cons but adore my time to grow.

What lessons did you learn from your childhood/growing years?

In the wake of divorce as a result of my parents to hard time, to go through, I decided to call the attention of them, excel in everything that I did, school and all my behavior around me, then when I got the triumph i attracted much attention from they and when were fighting, forget all about divorce and custody and so we at least have a happy family moments were always want to be.

What is your most memorable moment?

My most memorable moment was when I applied for a scholarship for college through the Ministry of Youth wherein more than 8,000 students applied and I was selected for one of the 500 scholarships to be awarded.

What is your environmental advocacy?

Basically a good legacy is something like giving a personal care to the forest, that contributes to the environment.
*Back to Miss Earth 2011 Delegates:
Batch A-D
|
Batch E-K
|
Batch L-P
|
Batch R-Z