Nora Asani (Kosovo) - Miss Earth 2011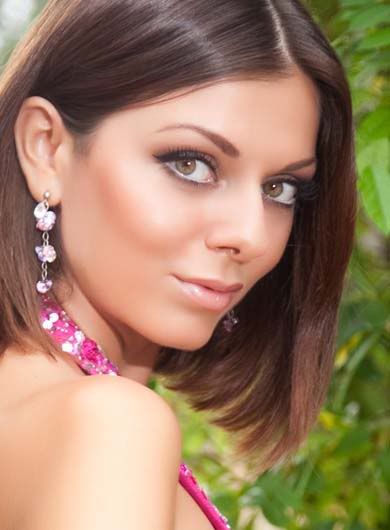 Miss Earth 2011 Beauty Pageant
Candidates | Contestants Profile

Miss Kosovo

Nora Asani

Age: 24

Height: 170cm

Hometown: Prishtina

Environmental Views:

What environmental project will you create to promote the protection of Mother Earth and why?

My goal is to help my environmet in Pristina and the rest of Kosovo. Step by step. Me and a group of Ecologists have planted trees and flowers to care for Germia National Park in Pristina. I want to personally go to the media and contact various citizens to send this message: PROTECT NATURE AND ENVIRONMENT where you live, because it is your future and your children's future.

What makes you proud of the Kosovo you are representing, and what can you promote about your Kosovo?

I'm proud of the people of my Kosovo. Their strength and perseverance . I am proud of the culture of my people and how hard they work to improve their quality of life. The people of Kosova are very welcoming and hospitable so i would also be proud if more people would come to visit.

With all my heart i can honestly promote the true, untouched beauty of Kosova. It has so many places that are untouched, unexplored and very exotic. Tourists would love what they find.

I'm very happy to represent Kosovo because this Kosovo has a lot of beautiful nature that is yet to be explored. Yet is very rich in natural resources. Nora Asanily lead, zinc, silver, nickel, cobalt, copper, iron.

Describe your childhood/growing years.

I lived with my parents and two brothers in Switzerland. We lived close by to the lake. I love the lake and swimming. I had a nice childhood. Me and my brothers used to go fishing camping almost every weekend and we always celebrated all the different festivies in our Kosovo with our family members.

What lessons did you learn from your childhood/growing years?

I never see failure as failure, but only as the feedback I need to change course in my direction. I never see failure as failure, but only as an opportunity to practice my techniques and perfect my performance.

What is your most memorable moment?

When I visited a orphanage in Kosovo. It was a very emotional time for me. And I'm very thankful I had the opportunity to see this place.

What is your environmental advocacy?

I try to simplify my life as much as possible. I only keep belongings that i really use and enjoy on a regular basis. I try to purchase less to create less waste in the future. I try to replace disposables products with reusable ones ( i.e. Food, batteries). I don't drive a car. I use my bicycle and the public transportation. I buy energy saving products where i can. I turn out the light when i leave a room and I try do not buy water in a bottle.
*Back to Miss Earth 2011 Delegates:
Batch A-D
|
Batch E-K
|
Batch L-P
|
Batch R-Z