Huda Naccache (Israel) - Miss Earth 2011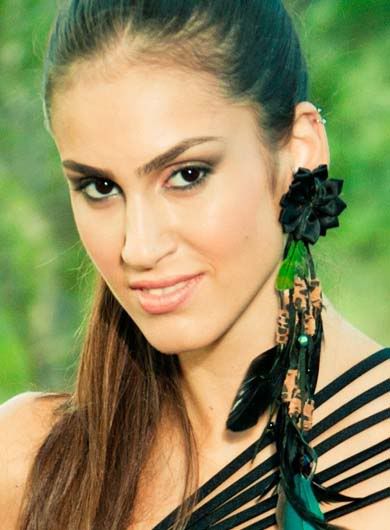 Miss Earth 2011 Beauty Pageant
Candidates | Contestants Profile

Miss Israel

Huda Naccache

Age: 21

Height: 178cm

Hometown: Haifa

Environmental Views:

What environmental project will you create to promote the protection of Mother Earth and why?

First of all, the project I want to create will combine both the enviornment and politics, and it would be called "Earth for Peace".

As you know, the Israeli-Palestinian conflict affects our lives in the Middle East on a daily basis and we are in dire need of peace. I believe that children are the hope of the future; therefore, I would launch a project which will include Israeli and Arab children from the surrounding neighbour countries (for example: Jordan and Palestine). My project will have them work together on tasks that raise awareness about the environmental hazards which threaten our world. Children are the future so we must invest our efforts in them. And I would propose working with schoolchildren of different ages.

We will then unite under the wings of Mother Earth for the sublime cause of peace and the well-being of our enviornment.

What is the most unusual thing you have ever done?

I have acrophobia. Last summer I challenged myslef! I went to this amusement park called the Luna Park in Tel Aviv and tried a few rides that I used to fear because of my acrophobia. It was fun!

What is your life ambition?

My life ambition is to become very successful in any career or project I decide to pursue. I also aim to reach international success.
*Back to Miss Earth 2011 Delegates:
Batch A-D
|
Batch E-K
|
Batch L-P
|
Batch R-Z