Luo Wenxi (Hong Kong) - Miss Earth 2011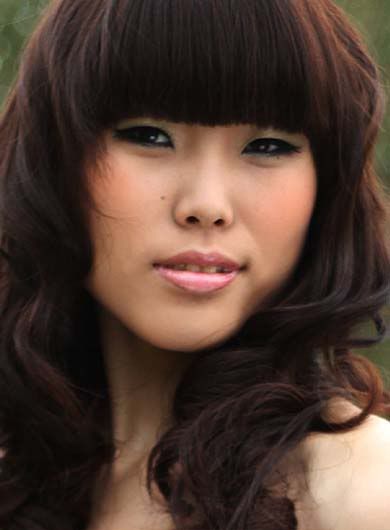 Miss Earth 2011 Beauty Pageant
Candidates | Contestants Profile

Miss Hong Kong

Luo Wenxi

Age: 18

Height: 178cm

Hometown: Hong Kong

Environmental Views:

What environmental project will you create to promote the protection of Mother Earth and why?

My environmental project will be "Plant A Tree". I must say the destruction of trees contributes to air pollution and global warming, as well as to the loss of plant and animal species. Planting a tree can ease these problems. Going green by planting trees can be fun and rewarding, and can help ensure a safer, healthier planet for today and tomorrow.

What makes you proud of the country you are representing, and what can you promote about your country?

I am proud of my country's diversity and traditions.

Describe your childhood/growing years.

I was really a kid between these ages. I was in a primary school and entered secondary school when I was 13. I was staying with my family and grew up in a very simple and ordinary life. I was living in the village and went through to so many things that not every kid will ever lived. I went to the jungle to picked fruits, i played with mud from the natural well inside the jungle, I ran and played around the paddy field own by my family, swim in the river and it is all about being a village girl. Come to think of the lifestyle nowadays, the kids missed a lot of thing especially the nature I lived in before.

What lessons did you learn from your childhood/growing years?

I learned how to appreciate life. Appreciates each moments in your life, love your family, friends, loved ones, and even your enemy. Every single thing is blessed by a good thing beneath it.

What is your most memorable moment?

The most shocking accident that almost killed me two years ago but blessed because i was saved in a very unexplainable ways.

What is your environmental advocacy?

To love our Mother Earth, is the same way how we love our family member. It is because our Mother Earth plays an ultimate important role to nurture everything in this planet. Hence, we are going to lose everything if we lose of her. In the case to protect her, 'Think green, act green and go green' is the core message that I wish to advocate to all the people in the world.
*Back to Miss Earth 2011 Delegates:
Batch A-D
|
Batch E-K
|
Batch L-P
|
Batch R-Z