Emma Franklin (Wales) - Miss Earth 2011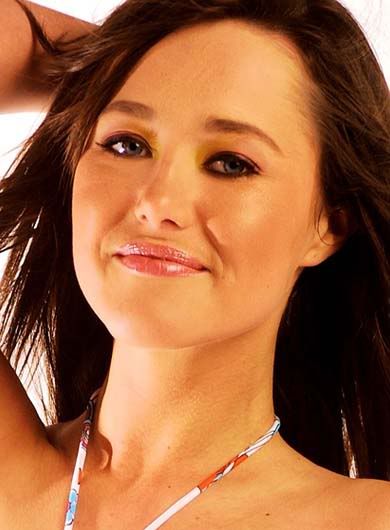 Miss Earth 2011 Beauty Pageant
Candidates | Contestants Profile

Miss Wales

Emma Franklin

Age: 24

Height: 173cm

Hometown: Cardiff

Notes: Emma Franklin competed in Miss Universe GB 2010.

Environmental Views:

What environmental project will you create to promote the protection of Mother Earth and why?

The environmental project I have chosen to create is to massively decrease the amount of air pollution we produce every day. Air pollution is certainly something we can all help reduce to make the world a healthier place for future generations. People need to be made aware of the fact that the pollution we are creating at present will have more of an impact on our grandchildren than ourselves.

What makes you proud of the country you are representing, and what can you promote about your country?

Wales is a small country that despite being a near neighbour to England has preserved its own language and culture. Its coal and iron industries were at the centre of the first Industrial Revolution. New systems of transport had their beginnings here. However the old heavy industries have gone and modern Wales has had to adapt. It has developed new service industries.

It is a beautiful country with many mountains and valleys. As it lies to the west of Britain it has an abundant amount of rainfall and Wales is thus a green land. It is a land of many ancient castles, caves, rivers and waterfalls. It is a land of small towns and villages. It is a tourist's delight.

The people of Wales are known for their friendliness. Wales is famous for the choirs and singers it has produced. Many of the latter are world renowned. Education has always been a matter of great importance to its people and Wales has produced many important people in the fields of both the arts and the sciences.

Because of the negative aspects of industrialization inherited from its past, the people of Wales are very aware of the need to take care of the planet we all inhabit. As a Christian I see it as my duty to do all that I can to preserve this wonderful world.

Describe your childhood/growing years.

I had a happy childhood, and grew up in a town in South Wales. I lived with my parents and my younger sister. We always looked forward to spending our weekends with our grandparents. During these weekends we used to go to the Sunday school run by the church we attended. So during these years the foundations of my faith and my moral compass were laid. I enjoyed my primary and early secondary education because I have always found learning a passion.

What lessons did you learn from your childhood/growing years?

I learned from my Christian faith that it is who you are, not what you are, that is important. Despite working hard, my parents were never affluent and often struggled to make ends meet. Thus I learned that happiness does not reside in material wealth. Love is more important than money. I remember my grandfather telling me never to take my eye off the ball, and I grew up remembering that who I was and my education remained the goal. From the occasional bullying that I experienced in school I learned that long-term relationships are far more important than short-term popularity.

What is your most memorable moment?

I will never forget the day my younger sister was born. Even though I was only four years old at the time I can remember so much about it. As I was no longer the youngest in my family, my life changed significantly from that day. My parents allowed me to hold her when she was an hour old and I remember clearly asking if we could name her Sarah - and they did.

What is your environmental advocacy?

Since becoming Miss Earth Wales I have traveled to many schools throughout the UK to promote the three R's: Reduce, Reuse and Recycle. I believe that children should learn to be ecologically responsible from a young age to improve their chances of a healthier future. It is important that they learn from our wrong- doings and love the planet they were blessed with.
*Back to Miss Earth 2011 Delegates:
Batch A-D
|
Batch E-K
|
Batch L-P
|
Batch R-Z