Jill Duijves (Netherlands) - Miss Earth 2011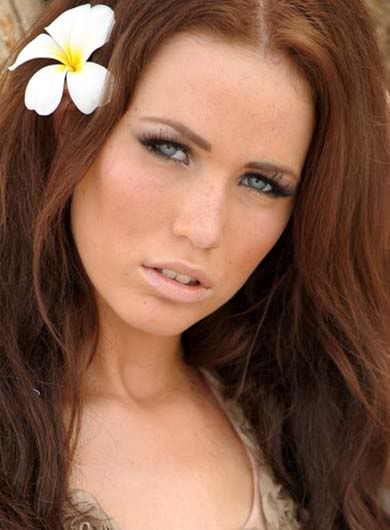 Miss Earth 2011 Beauty Pageant
Candidates | Contestants Profile

Miss Netherlands

Jill Duijves

Age: 23

Height: 175cm

Hometown: Diemen

Notes: Jill Duijves is the reigning Miss Nederland Earth 2011.

Environmental Views:

What environmental project will you create to promote the protection of Mother Earth and why?

I will have a critical meeting with the Dutch environment minister soon about the economy of subsidies for environment protection. Beside that I'm in close contact with a Dutch foundation/organization "natuur monumenten" an society to improve the quality of life in the Netherlands by preserving nature, landscape and cultural history. We're busy making plans for making the theme protecting the Earth, Forests more popular and sexy. I've already had a lot of press attention about that.

What makes you proud of the country you are representing, and what can you promote about your country?

The Netherlands is like me:

The strength of a raging fire. Shining, shimmering, splendid like water. Gently as the softness of air. And above all down to earth.

Happy. We have 1000 reasons to be happy in our country! In fact, in May 2011, the Netherlands was ranked as the 'happiest' country according to results published by The Organisation for Economic Cooperation and Development.

Past. If I take a look at the past.. I'm proud of the way the Dutch handle Watermanagement. I think the Dutch create land, just be knowing how to use water. As you might know.. The Netherlands is a geographically low-lying country, with about 25% of its area and 21% of its population located below sea level, and 50% of its land lying less than one metre above sea level. This distinct feature contributes to the country's name in many other European languages. (e.g. French: Les Pays-Bas and Spanish: Países Bajos, literally means "The Low Countries"). Significant land area has been gained through land reclamation and preserved through an elaborate system of polders and dikes.

Populous & Popular. Holland is one of the most populous countries in the World. You might think that that fact makes a lot problems, but it's not.

1. It is beautiful to see how ordered and clean the country is. You can directly recognize Holland when you'll arrive by airplane; the mix between nature, agriculture, housing- and industrial area is very balanced.
2. Crime rates are low, health care is well organised.
3. The tolerance of the culture is, living with that many cultures together in one country, also something really special.

Cultural way. If I'm able to promote Holland in a cultural way, then it would be plain & simple: about tolerance. I think we managed as one of the best countries to live with that many cultures. Thanks to one typical Dutch culture feature: Tolerance.

Environmental issues. I'd like to promote during Miss Earth how the Dutch handle environmental issues. I think the Dutch inhabitants are an example in that case. They are perfectly stimulated by the Dutch government. It's amazing how the government uses their power and communication, together with the nature agencies for example as Natuurmonumenten, to promote environmental issues.

The Dutch government stimulates the inhabitants for using environmentally products, by giving them commissions or discount. And environmentally unfriendly products are very expensive or even forbidden. Etcetc. And if we take a look at our forests and nature. Lots of them are protected.

Beautiful country. The Netherlands has got 4 completely different seasons.. Winter, Spring, Summer, Autumn. All of them have beautiful nature skills.. I'd love to show it!

This page is too small for all the information why I'm so proud of my country. Please come, and I'll show you all!

Describe your childhood/growing years.

I was a happy child. Loved going to school. Got struggles with my dyslexia but my ambitions (yes, always been a dreamer!) helped me to get the best results at school. As a child I was quite heavy for my age but never minded that too much. Besides school I loved to see friends and doing sports. My parents divorced when I was ten. I stayed with my mother and brother. On the other side my father was always there when I needed him and he still is. In spite of all these thing I can look back on a wonderful youth.

What lessons did you learn from your childhood/growing years?

Be proud and dare to be yourself and show yourself!

What is your most memorable moment?

The most memorable of my childhood is the bullying about my weight. At this point in life I see this issue more as something funny that happened, but as a child it made me feel miserable. I always had a lot of friends and never felt like a black sheep, but even when you're not happy with yourself, words can hurt. It made me strong but I will never forget! It made me to what I am now. It's impossible to be perfect in everyone's eyes, so I 've stopped trying this a long time ago. Rather keep my focus on doing the "perfect walk" on the road to my dreams!

What is your environmental advocacy?

Enjoy the most beautiful things of life and take care of mother earth is a hand in hand combination. Too many people think they have to suffer and change their lifestyle to help the environment. This is a big mistake and also an important statement that has to be shown. I love life and I live like everyday can be the last but I'm also thinking about the future, my future and the future of the next generations.
*Back to Miss Earth 2011 Delegates:
Batch A-D
|
Batch E-K
|
Batch L-P
|
Batch R-Z