Kristina Oparina (Ukraine) - Miss Earth 2011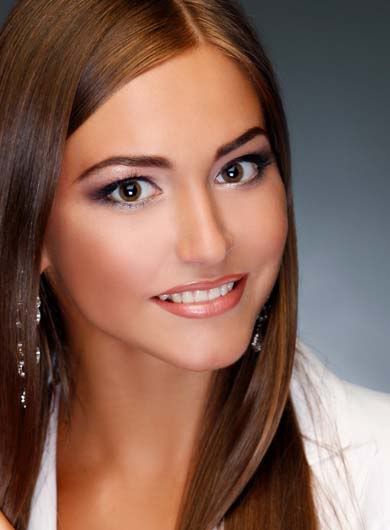 Miss Earth 2011 Beauty Pageant
Candidates | Contestants Profile

Miss Ukraine

Kristina Oparina

Age: 19

Height: 177cm

Hometown: Kharkov

Environmental Views:

What environmental project will you create to promote the protection of Mother Earth and why?

I am a representative of the fund, "Queen for ecology!" that was created after my coronation. We are going to hold a range of activities and charity events for planting on the forest park in central Kiev. The fund is planning to plant 24 trees and holding a charity dinner to raise money for further distribution for planting of greenery. I believe that my statements in the media and advertising campaigns will help in attracting attention for the fund raising and encourage people's participation in it because it involves people from different classes and income strata.

What makes you proud of the country you are representing, and what can you promote about your country?

I represent a country that, for centuries, fought for their independence. I'm really proud that Ukraine is an independent sovereign country and I believe in its future. Ukraine has a great past, and I think that we will build a great future. Our main treasure - our land: fields dotted with wheat, mountains covered with forests, freshwater river. Such beauty caresses the soul . And the architecture of cities: Kiev, Kharkov, Lvov are amazing. It testifies to the high level of culture of our ancestors. Our nation has a rich culture, a great treasure which consists of the values ​acquired over many generations. They are embedded in Ukrainian customs, rituals, folklore, because the attitude and mentality of our people explain and justify relationships between people, the value of the spiritual culture of the individual and the people in general. Ukraine has given to the world many outstanding scientists, writers, astronauts, athletes ... My people are hardworking, strong, patient and very hospitable, Without a doubt , Ukraine is my home, and I am proud to live in it.

Describe your childhood/growing years.

I grew up in Ukraine. I studied gymnastics and ballet from the age of 5 until I was 10 years old. At the age of 12, I started ballroom dancing and by the time I was 13, I won my first medal. I liked to draw and read, but animals were my weakness. I adored doing little tasks to please my parents, like cooking them some plain treats when I was home. I liked to go out of the city to walk in the woods, watch wild flowers and imagine I was a mermaid. Victor Hugo said" Nature as a good smiling mother, gives itself to our dreams and cherishes our fantasies.

What lessons did you learn from your childhood/growing years?

I learned to understand that people should help and support each other in any situation. Under no circumstances should they lose courage. I also learned that we should stick to our values and treat people the way we want to be treated. Lastly, I believe that each person has his own destiny in this life.

What is your most memorable moment?

All my life is full of wonderful, happy and memorable moments.

What is your environmental advocacy?

All the nations have the same basic environmental problems so we should all have the same environmental advocacy. In fact, the environmental crisis has assumed global proportions. That is why many ecological problems can generally be solved only at the world community level. As nations we all share a single ecological space. Nuclear radiation does not respect administrative or national regions. All the nations must assume a position as responsible members of the world community level, cooperating in matters of environmental protection. It's important that we all work together to overcome ecological disasters. Both scientists and politicians agree that if some radical steps are not taken, life on our planet may be damaged if not destroyed altogether because the number of air pollutants is constantly growing. We should remember that everyone can do something to solve them. We all want to live in a clean world. Let's save your planet!
*Back to Miss Earth 2011 Delegates:
Batch A-D
|
Batch E-K
|
Batch L-P
|
Batch R-Z