Anita Puertas (El Salvador) - Miss Earth 2011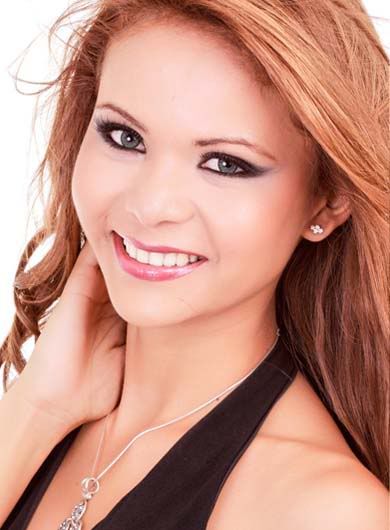 Miss Earth 2011 Beauty Pageant
Candidates | Contestants Profile

Miss El Salvador

Anita Puertas

Age: 22

Height: 178cm

Hometown: San Salvador

Notes: Anita Puertas ranked 8th place in Top Model of the World 2011. She also competed in Reina Hispanoamericana 2011 contest.

Environmental Views:

What environmental project will you create to promote the protection of Mother Earth and why?

Ozone Depletion is one of the biggest problems the earth is facing today. This is why many natural disasters are happening. The project I will create is to educate the people on how to help lessen pollution and how to protect and preserve the forest.

Describe your childhood/growing years

My childhood was beautiful. I was a very happy and healthy girl, full of energy and, to this day, I remain that way. Thanks to the support of my parents, I was able to accomplish my education from kindergarten to elementary school. Each year, from the time I was 8 to the time I reached 13, was a learning experience for me. Little by little, I was learning many things about this wonderful planet we live called "Earth." Those years will be unforgettable; they are part of my life and I thank God for giving me a good one. I wish I could repeat those years!

What lessons did you learn from your childhood/growing years?

I learned a lot of lessons from my childhood and they are the following: be responsible for my actions, respect everybody, be organized with my things, have goals and enjoy every moment in life. Thanks to these lessons I am a very successful person now. I am doing well at the university and making my goals come true, like being Miss Earth El Salvador.

What is your most memorable moment?

My most memorable moment is when I was crowned Miss Earth El Salvador. I am an environmental activist and being a role model in the care of our nature is unforgettable. I will never forget the night I competed in" Reinado de El Salvador 2010" and won one of the crowns. The Miss Earth title was a dream come true.

What is your environmental advocacy?

As a role model for environmental preservation and as Miss Earth El Salvador, I would like to set an example as an environmental activist for everyone to follow, most especially the youth, who are the future of our planet. My environmental advocacies are keeping our air clean and preserving the forests for a healthier life.
*Back to Miss Earth 2011 Delegates:
Batch A-D
|
Batch E-K
|
Batch L-P
|
Batch R-Z