Joyce Tay (Malaysia) - Miss World 2011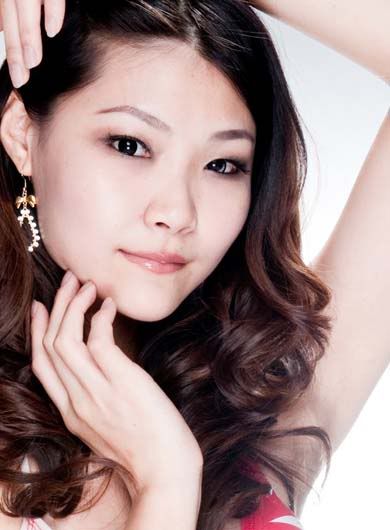 Miss Earth 2011 Beauty Pageant
Candidates | Contestants Profile

Miss Malaysia

Joyce Tay

Age: 24

Height: 174cm

Hometown: Malacca

Notes: Joyce Tay is the reigning Miss Earth Malaysia 2011.

Environmental Views:

What environmental project will you create to promote the protection of Mother Earth and why?

I will create an environmental project named 'Go Green Survivor' to promote the protection of Mother Earth. The nature of this project is similar to treasure hunting. Through the broadcasting media, it is very easy to reach the desired amount of exposure to the target audience. Households are encouraged to take part in interesting and creative competitions with its design theme focusing on '4R'. The winner will be scored based on best demonstration of 'Recycle, Reuse, Reduce, Refill' in promoting cost efficiency and energy saving in the daily life. Meanwhile, the prize will be supplied by the corporations or organizations which are practicing Corporate Social Responsibility. This method is effective in delivering the awareness of green behaviour by magnifying how we can contribute to 'Think green, Act green and Go Green. All the efforts of this project are meant to maximize and gather the strength for saving the world and moving towards a global civil society together.

What makes you proud of the country you are representing, and what can you promote about your country?

First and foremost, I am honored to represent Malaysia in Miss Earth 2011. I am very proud of my country because Malaysia is a multi-ethnic, multi-racial, multicultural, and multilingual society. Malaysia is one of the developing countries growing at a rapid pace. The remarkable development illustrates the prosperity and progressive nature of Malaysia. The secret is the unity and harmony of the society. The '1 Malaysia concept' also facilitates all the citizens who come from different backgrounds and shows care for all the different races as a whole. Furthermore, the richness of natural resources generates a multitude of opportunities for Malaysia to move forward and go further in the global arena. At the same time, the beautiful natural scenery and lovely landscape which become the tourist attractions are the pride of Malaysia. These include national conservation parks from Sabah, Johor, and Pahang, just to name a few.. Besides that, the historical monuments and the cultural heritage that can be found from the states such as the historical state of Malacca, Penang, Perak, and Negeri Sembilan are the pride of Malaysia, distinguishing my country from other nations.

Malaysia's local traditional cuisine which reflects the multi-ethnic makeup of its population also accentuates the colorful diversity of the country. The mouth-watering Malaysian dishes which come from different states also represent the identity of Malaysia.

Describe your childhood/growing years

During my growing years from 8 to 13 years old, I used to be assigned by my primary teacher to take part in the school governmanet. I started to devote my time and resources to helping society, using my youth to inspire others.

Beside that, I do enjoy traveling, like my parents. I used to follow them as they traveled around Malaysia, especially the seaside and highlands. The beauty of Malaysia's nature is the best therapy for me, and it helps me release my stress in school. It also keeps my mind at peace.

In addition, I used to help my mother take care of her fruit tress during the weekends. Hence, the joy of harvests, enjoying those fruits, is one of the best experiences I used to share with my family. It is also one of the family activities which mean a lot to me.

What lessons did you learn from your childhood/growing years?

I learned to be independent, since my parents encouraged me to do everything on my own.Thus I am very capable of handling everything on my own and taking care of myself. My family was very open-minded, and this gave me freedom. It made me more mature, and helped me think progressively. My parents would always remind me to think properly before I do anything. It has become a personal motto of mine. I learned a lot from my co-curriculum and society works during my primary school. The leadership skills and interpersonal skills that I learned help me up to this day. I learned how to cherish friendship, always appreciating how friends' encouragement play an important role in giving me confidence to develop myself continually and improve.

What is your most memorable moment?

My most memorable event happened during the time I represented Malaysia in Korea when I participated in the 22nd World Miss University. Furthermore, I am most honored to be a part of the progress in promoting the importance of world peace and environmental health. I enjoyed the whole process, as everyone shared the same beliefs, just like one family. During that time, I deeply realized the importance of good communication and interaction. I saw how they may facilitate the relationship among different parties, as they may aid in the understanding of all. Nevertheless, it really meant a lot to me, as it was an unforgettable experience, which created many wonderful memories for me.

What is your environmental advocacy?

To love our Mother Earth in the same way we love a family member. Mother Earth plays the ultimate role in nurturing everything on this planet. We will lose everything if we lose Mother Earth. I would like to promote the message "Think green, act green, and go green." all around the world.

Nevertheless, education is a crucial element in encouraging a green lifestyle. So, green communication should be emphasized to convey useful information regarding green products and environmental tips to everyone. Moreover, it is very important to educate and demonstrate how the environment is God's gift. Thus, we all can make a difference to make this world become a better place to stay in for the next generation.
*Back to Miss Earth 2011 Delegates:
Batch A-D
|
Batch E-K
|
Batch L-P
|
Batch R-Z