Renate Cerljen (Sweden) - Miss Earth 2011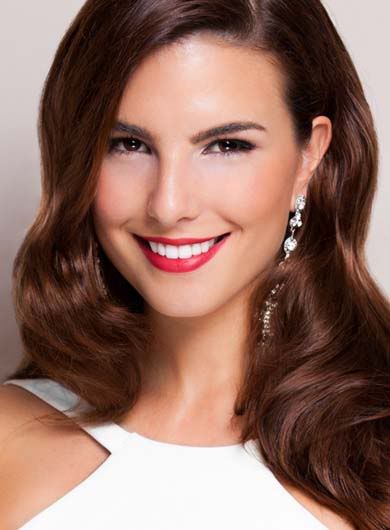 Miss Earth 2011 Beauty Pageant
Candidates | Contestants Profile

Miss Sweden

Renate Cerljen

Age: 22

Height: 177cm

Hometown: Staffanstorp

Notes: Renate Cerljen is a former Miss Universe Sweden 2009. She was also a top 15 quarter finalist in Miss Universe 2009 and 4th run-up in Miss Beauty of the World 2010 contests.

Environmental Views:

What environmental project will you create to promote the protection of Mother Earth and why?

I have two projects in mind. Firstly, to continue working internationally with "Healthy Kids Happy Kids Foundation" and the project "Our Earth – We Will", this includes the World's longest ecological hand-woven silk fabric that contains messages from global dignitaries in industry and politics. This project aims to raise awareness and educate the children about the importance of taking an action to fight against global warming. Keeping Mother Earth clean and green is vital in order to give our children the chance to lead a healthier,happier and altogether, a better life. Secondly, I have formed a project "ECO! Reduce, Reuse and Recycle with Renate Cerljen" which is a series of video posts about sustainable living, presented primarily to young people in Sweden at different social networks including my own personal website. This project aims to spread environmental knowledge in an attractive and fun way in order to make the subject more appealing and arouse awareness among Swedish youth.

What makes you proud of the country you are representing, and what can you promote about your country?

I am proud of the egalitarian spirit on which Sweden was built, providing equal opportunities for all with free and public healthcare, higher education and tolerance for both genders and all ethnicities. This gives us an open and prosperous society resorting to neither class nor creed. With half our members of parliament and many of our leaders of industry being women, we still do not consider ourselves "done" or "at the end of history" so to speak.

I am proud of Sweden being one of the healthiest countries in the world with high awareness of the connection between cleanliness and health with our vast programs of recycling, energy efficiency and sustainability. Our urban planning is centered on this way of thinking and has been for over a century, which can be noted by the close and easy access to nature even in our largest cities. Finally, as a sign of both our environmental awareness and sense of equality, all our major cities boast vast and reliable systems of public transportation. While others claim they are in the same boat, we literally are in the same wagon.

Describe your childhood/growing years.

I grew up on the countryside in southern Sweden, in a small town called Staffanstorp. My childhood was characterized by love and kindness, but also discipline given my early infatuation with Rhythmic Gymnastics. I started competing internationally at age 11 during a time when my priorities were training, friends and schoolwork. Being a very lively and joyous child in general, it came as no surprise to my friends and family that I had flair for performing on stage, acting and speaking in public. My experience in delivering performances to juries and audiences during my time as a gymnast left me with a high level of confidence, courage and a comfortably outgoing personality as a child.

What lessons did you learn from your childhood/growing years?

Most of the lessons I learned through my parents. At an early stage I was thought the importance of honesty, respect and high sense of moral, characteristics I try to practice in all my actions. I learned to maintain humble during successful moments and to stay strong when facing setbacks. Thanks to my competing years I taught to never give up, no matter the challenge I am facing. Everything is possible if you are determined and focused - practice makes perfect!

What is your most memorable moment?

I experienced my most memorable moment in India at an orphanage for physically challenged children. The genuine joy among the children upon our arrival and the bubbling happiness after receiving a teddy bear was larger than life. Their poor material conditions seemed to equip them with an appreciation for connecting with people, a quality I feel that we are slowly losing in the West. It also reminded me of the material things we take for granted.

What is your environmental advocacy?

Reduce, reuse and recycle.

I consider the formation of a sustainable system the main challenge ahead of us. By sustainable I mean an environmental system that accommodates the various needs and challenges of both developing and developed nations.

A sustainable lifestyle on a personal level concerning our daily behavior requires knowledge of the lifecycle of various materials, and how this lifecycle should be managed most effectively. By sticking to simple principles like reducing reckless consumption, reusing materials with long lifecycles and committing to recycle all of those recyclable materials, we could produce astonishing results. The practice of reusing certain materials is often overlooked but is probably the easiest way to minimize our carbon footprint.

It is easy to believe that governments and industry would be unwilling to implement sustainable strategies, but given the fact that industry is producing most of the sustainable technologies and governments are financing most of the education on sustainable living, there is simply no case left for cynicism. In addition, environmental activism has contributed to a cultural shift towards environmental awareness where today, no person can reasonably claim to be mildly informed without leading a sustainable lifestyle.

This is real progress on both personal and political level, and so my advocacy includes not only helpful principles but also hope that by highlighting what has been achieved so far, we can move forward with optimism for what lies ahead.
*Back to Miss Earth 2011 Delegates:
Batch A-D
|
Batch E-K
|
Batch L-P
|
Batch R-Z