Maria Gracia Figueroa (Peru) - Miss Earth 2011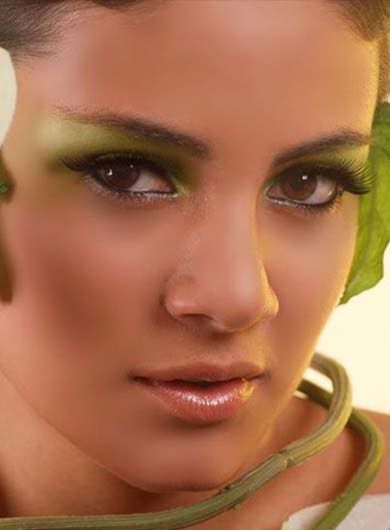 Miss Earth 2011 Beauty Pageant
Candidates | Contestants Profile

Miss Peru

Maria Gracia Figueroa

Age: 21

Height: 174cm

Hometown: Lima

Notes: Maria Gracia Figueroa was the 1st run-up in Miss International Peru 2011 contest. She was also a finalist in World Queen of Banana 2011 pageant.

Environmental Views:

What environmental project will you create to promote the protection of Mother Earth and why?

The main environmental problem we have is that we haven`t recieved since we were children, an education in love and care to our Mother Earth. That is why my project will focus on using the tecnology and the social networks, wich are mostly used by young people like me, because we are who could make that change possible. The idea is to include in the social networks, games and contests directed to make people be consious of the love we need to have to our Mother Earth. The goal of my project is to persuade people in a very fun and creative way, to learn how to take care of our World making a healthier future for the next generations.

That´s why, I would like to win the title of Miss Earth, to have the chance to be heard by authorities from all over the World to commit them to help me to start the "change" including this kind of programs in the education of children and young people.

What makes you proud of the country you are representing, and what can you promote about your country?

There are thousands of reasons that make me feel proud of my country. Countries like mine are the hope of the World; we are the material and spiritual reserve of it. We still have virgin parts in our jungle, which is one of the lasts lungs of the world. We also have the mountain range of Los Andes, and 3000 kilometers of beautiful beaches We feel respect for the family and for elderly people because we know that thanks to them we are happy and kind people. Our collective thought and spiritualism is the hope of the mankind.

When we think about Perú, we have the idea of Machu Picchu one of the seven wonders of the World, and through it, many tourists come to my country, but I would like to promote that Peru is more than that.

Peru has history; the reciently discovered, ruins of Caral one of the oldest cities in the World,also, the Nazca lines, carved in sand and Chan Chan, a city made of mud. We have one of the greatestest gastronomies of the World. The Jungle has many places that still being virgin.. The Titi Caca lake wich is the highest navigable lake in the Earth (It sits 3810m. above sea level) And most of all, our people, who is going to make you feel at home.

Describe your childhood/growing years.

I had always lived with my parents and my sister. Since I was very little I have been involved in sports. My passion was the acrobatic gymnastics; those days were of discipline and competitions. I spent all my summer vacations camping in the beach with my family and friends, there I learnt to fish. During the winter vacations we travelled inside my country and abroad; here I started admiring Walt Disney, because I realized that through him I started loving animals and classical music, used by him in his cartoons and films.

I asked my parents to have a pet, we bought a Yorkshire Terrier wich is with us until now. Also those days were for me very special because I started writing poems and reading my first books.

What lessons did you learn from your childhood/growing years?

My growing experiences had taught me that the education is the base of our life and that it`s easier to achieve goals with good values and a family support. All dreams may come true if you decide to give all what you have to obtain them, so my slogan is: if you want, you can I mean, that with effort and perseverance everybody can reach what they want.

What is your most memorable moment?

A sad moment in my life was when my grandmother died. I loved her a lot and she was an example of strength and love for all of us in my family.

And a funny moment, was when I took part on a theatre play being Cinderella, I had to play and sing with important actors and actresses of my country and to be honest I didn't have enough experince. Also, when I won my first Gold Medal in a competition of Acrobatic Gimnastics. The first crown I won in a Beauty contest, Miss Teen Peru 2009; and recently when I won the Title of Miss Earth Peru.

What is your environmental advocacy?

I want to support the preservation of my country's Amazon rainforest, because the Amazon is one of the last lungs of the world and we have to avoid the destruction of it through the indiscriminated cutting of trees, and the pollution of the rivers with mercury used by the gold miners. As we can see all this destruction is caused by the man because of the lack of education in love The Earth. That´s why I want to instil children and young people the feeling of love and responsibility to our Earth through educational programs, because the education could be the main factor to avoid the destruction of the planet.
*Back to Miss Earth 2011 Delegates:
Batch A-D
|
Batch E-K
|
Batch L-P
|
Batch R-Z