Agnes Benitez (Puerto Rico) - Miss Earth 2011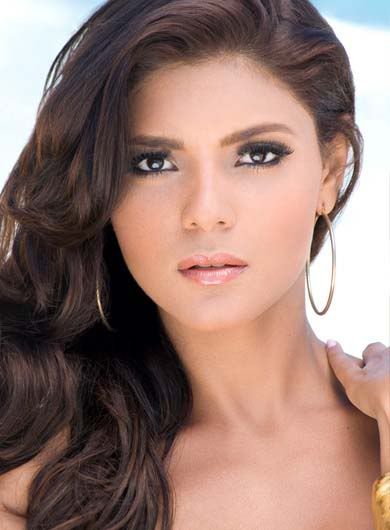 Miss Earth 2011 Beauty Pageant
Candidates | Contestants Profile

Miss Puerto Rico

Agnes Benitez

Age: 25

Height: 173cm

Hometown: Cataño

Notes: Agnes Benitez is the reigning Miss Earth Puerto Rico 2011.

Environmental Views:

What environmental project will you create to promote the protection of Mother Earth and why?

The proper use of our natural resources.

What makes you proud of the country you are representing, and what can you promote about your country?

I am very proud of my country, Puerto Rico, because despite being such a small island, its people are amazingly talented and beautiful. Every delegate may claim the same; however, I can say that no other small island has so many well-known singers, actors, actresses, musicians among other very talented personalities known worldwide. Puerto Rico has everything you need to see when you want to visit to a paradise. We have one of the top 10 best beaches in the world. We have a rainforest considered as one of the wonders of the world. Our women are also a perfect combination of Spanish, Indian and African culture. We are very warm people inside and out.

Describe your childhood/growing years

When I was nine, my dad passed away so I was raised by my mom. Being an only child, I've always wanted to have sisters and brothers. Ever since I was a little girl, I've loved pageants and when I was 13, my mom asked if I wanted to join a modeling agency. I tried it and loved it! Joining the modeling agency made me who I am today. I became more independent, social, outspoken all thanks to the modeling world and the pageants.

What lessons did you learn from your childhood/growing years?

I've learned that hard work always pays off, nothing easy is worthwhile. My mom did a great job raising me. I was brought up to study hard, to work hard for what I want, to believe in God, to give my best in everything I do and to never give up. These lessons encourage me to be a professional and to fight for my goals.

What is your most memorable moment?

My most memorable moment is winning the title of Miss Earth Puerto Rico on June 25. I worked so hard for it, and when I won, I felt so proud to have achieved my goal of winning a national pageant in my country. I am my hometown's first ever beauty queen, and that is a special honor.
*Back to Miss Earth 2011 Delegates:
Batch A-D
|
Batch E-K
|
Batch L-P
|
Batch R-Z