Coralie Leplus (Martinique) - Miss World 2011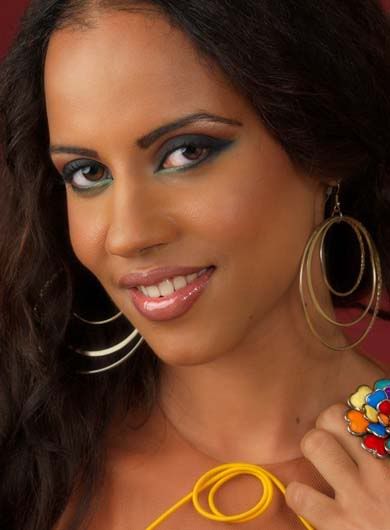 Miss Earth 2011 Beauty Pageant
Candidates | Contestants Profile

Miss Martinique

Coralie Leplus

Age: 21

Height: 175cm

Notes: Coralie Leplus was one of the 5 finalists in Miss Monde Martinique 2011 contest.

Environmental Views:

What environmental project will you create to promote the protection of Mother Earth and why?

I have chosen to be interested more particularly in the protection of sea bed because adds us an island and because our first source of consumption come to us from sea, furthermore I live in fisherman's village my father and my grandfather were a fishermen thus this subject holds me particularly heart, you should not either forget that Martinique owes its economy largely in the tourism and that the biodiversity of our maritime species one would not find assuerity no beaches so magnificent and attractive.

What makes you proud of the country you are representing, and what can you promote about your country?

Madinina, 972, the Flowers Island. All that names to designate my island Martinique, which is for me a real heaven on Earth, due to its magnificent beaches and its breathtaking points of view. Here people live in communions with the nature because half of our consumption come to us from the sea and from our numerous plantations. The life is there simple , people are welcoming as a great family. we possess reserves forest like "the Treasure Bay", or "the Balata Garden", where we can find more species of flowers the climate is ideal all kind of land, water or air activities, and this all year round. Martinique is divided in 34 municipalities, each of them with its own story, and I am proud of the cultural héritage that my island handed down to me.that is why I would make everything to promote the culture and the traditions of my ancestors, to allow you to discover better Martinique, "My home".

Describe your childhood/growing years.

I like investigating everything and always ready to make news experience. I grew in the campaign and when I was young I dreamed about adventuress so I like the risk.

What lessons did you learn from your childhood/growing years?

Nothing is easy in the life but it is always necessary to believe in its choices.

What is your most memorable moment?

I haven't got just one memorable moment, But I would tell those I spent with my grandmother when she taught me to cook, count, and sew. She was my model, my idol, my second mom.

What is your environmental advocacy?

My project concerns the protection of sea bed more exactly the protection of corals, so I would operate numerous means to make sensitive touch, and mobilize a large number of persons of any age to respect our environment, by informing them on the consequences and the risks on the aquatic world, and the benefactions that it brings to us.
*Back to Miss Earth 2011 Delegates:
Batch A-D
|
Batch E-K
|
Batch L-P
|
Batch R-Z