Cecilia Iftikhar (Denmark) - Miss Earth 2011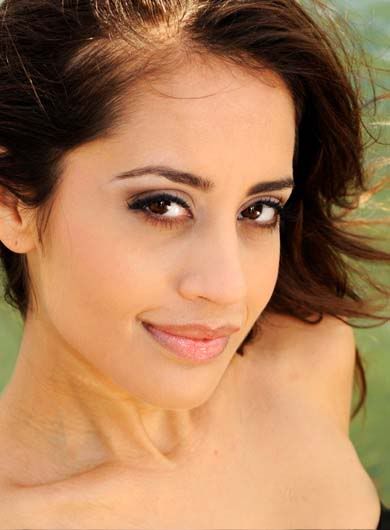 Miss Earth 2011 Beauty Pageant
Candidates | Contestants Profile

Miss Denmark

Cecilia Iftikhar

Age: 24

Height: 173cm

Environmental Views:

What environmental project will you create to promote the protection of Mother Earth and why?

Through my work as an ambassador for the Danish Society for Nature Conservation, I will active work for more attention the preserve the forests because they are very important for us. The oxygen that our trees is producing is vital for the human survival. Somehow we need to get more back to basic.

What makes you proud of the country you are representing, and what can you promote about your country?

I am proud of our country's (government, industries and citizens) focus on reducing CO2 emission. Denmark is also a world leader in green energy, especially wind power. My organization, The Official Miss Denmark Organization, is located in the heart of the green energy metropole of Denmark. This is a strong signal they are sending worldwide and I am proud to give my full support to this.

Denmark and the Danish government is very supporting about of green thinking and ideas. Eg. there is in many big cities the possibility to borrow a bike to get in the city, totally free. When you finish using the bike, the next one can just take it from there.

Denmark is also well known for its lovely beaches and fantastic nature that changes a lot just over a short distance, so even if is a small country, we still lot of beautiful nature. Besides our nature changes a lot through the 4 seasons of the year, with results in amazing colors for each time of the year.

Describe your childhood/growing years.

I was born and raised in Denmark, in a little town called Nærum, just north of the capital city, Copenhagen with my mom, dad, older sister and my younger sister.

I was a very active child with many friends, and I was always amused in one way or another. I was very fortunate to grow up in a green area, so the nature played a big role in my upbringing. My best childhood friend and I had a cave in a tree, where many hours were spent. Here we could get away from everyone and just be ourselves. Here there were no adults who said no to anything, and here we could be in our own child universe without being disturbed.

I was already from a young age very fascinated by animals, and I quickly discovered the great creatures in nature. That is why I loved playing in the nature, such as in the woods and at the beach. That is why I highly appreciate the nature today and sees it as a beautiful and fragile thing, that we should appreciate and care for the coming generations.

My grandparents lived right around the corner, so I spent a great amount of time being spoiled. They were very loving and I am grateful and happy that they were such a huge part of my childhood.

Besides playing in Denmark, I got the opportunity to travel to Pakistan with my family, where I am partly from. From here I have many memorable experiences and my interest for animals grew as my dad made sure to show us all kinds of animals, such as parrots, falcons, apes, horses etc. My childhood was safe and comforting and I can look back at it with huge appreciation. It has definitely been some important years, which helped shape the woman I am today.

What lessons did you learn from your childhood/growing years?

Because my mom is Danish and my dad is Pakistani they had two comepletely different backgrounds, but they managed to take the best from both cultures, to the advantage of my sisters and I. My parents taught me from a young age to be kind to other people and help where help is needed. They taught me the values of respecting others no matter ethnicity, religion or social status, to treat people, like I wanted to be treated.

Another important thing my parents taught me was to not be scared of anything, but to believe in myself and follow my dreams. I feel very fortunate to have such supporting parents, and it is thanks to them that I am the person I am today.

What is your most memorable moment?

I have many good memories, one of the best is from when I was about ten-years-old and went to Pakistan with my dad. My dad bought me a lot of birds and I loved them, especially falcons and eagles that I found very beautiful. One day my dad came home with two falcon pups, who had been abandon by their mother, and we took care of them. My dad and I gave them food everyday and he taught me everything about falcons. We trained them, with the purpose to let them loose in nature again. They became the most beautiful falcons I have ever seen and I remember I was really sad about letting them loose. But my father was good to learn from him, and he taught me and my sisters what was right and wrong. That is why I already learned from a young age that most animals belong in the nature.

What is your environmental advocacy?

I would like to protect beautiful nature places, especially forests in Denmark. Here in Denmark we are so privileged to have a lot of small places where people can walk around and enjoy the wonderful nature. In Denmark we have several forests that are protected so that they will be preserved.

I know that it is a huge problem worldwide that eg. rainforest are being destroyed and abused for industrial cause. I know it is a wide topic, but eg. the ozone layer makes it more important to preserve our nature.
*Back to Miss Earth 2011 Delegates:
Batch A-D
|
Batch E-K
|
Batch L-P
|
Batch R-Z