Caroline Medina (Venezuela) - Miss Earth 2011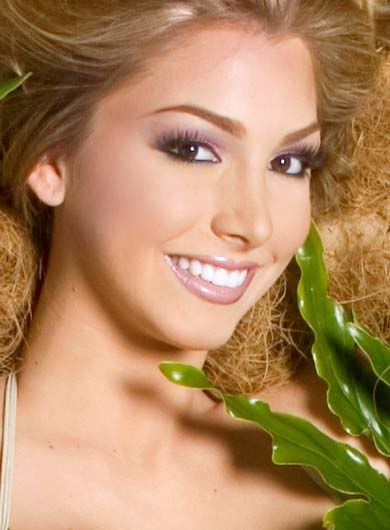 Miss Earth 2011 Beauty Pageant
Candidates | Contestants Profile

Miss Venezuela

Caroline Medina

Age: 19

Height: 178cm

Hometown: Maracay

Notes: Caroline Medina is a former Miss Venezuela Tierra 2010 and Reina Hispanoamericana 2010 winner.

Environmental Views:

What environmental project will you create to promote the protection of Mother Earth and why?

I aim to promote Vertical Gardens as an opportunity to turn existing infrastructure into eco-friendly spaces in cities all over the world. It would create new sources of oxygen and would remind people in the cities the value of preserving forests.

What makes you proud of the country you are representing, and what can you promote about your country?

I am proud of my country's tolerance. Despite our many immigrants and religions, there is no racism. There is, instead, a cultural diversity that makes life very rich. We have traditions that go from Europe to Africa. We also have a very rich natural habitat and have a tradition of preservation. I would like to promote the National Parks and the reserves of Venezuela. We have every type of ecological habitat: rain forest, savannah, snow, desert, and the seashore. We also exert great effort to preserve our unique species. Our cities, however, need to retain the natural resources of the environment instead of transforming them into unsustainable infrastructures.

Describe your childhood/growing years.

My childhood was fun and cheerful. I was allowed to do much of what I wanted, which included dancing, playing and organizing family games. I also loved traveling to see all my relatives in Central America and Spain. From an early age, I was attracted to modeling. My grandparents taught me songs in Italian and remembering those songs keeps my memory of them alive.

What lessons did you learn from your childhood/growing years?

I learned that a diverse environment is the best one to grow up in. I am grateful for all the members of my family that I was able to visit because I learned the value family and culture from them. Something I also learned, due to an accident where my father lost his arm, is that you don't know how fragile life is until you're about to lose it.

What is your most memorable moment?

My most memorable moment was seeing my father doing all sorts of tasks for the first time with only one arm left after the accident. I saw how strong he was and admired him for that.

What is your environmental advocacy?

To create and promote the creation of Vertical Gardens in my home country and all over the world. I want the world to see that we not only have to preserve our forests, but there is also an urgency in turning cities and concrete infrastructures into spaces that can produce oxygen to enhance people's lives. I want to achieve these through education and through the creation of models to be used in Caracas and copied elsewhere.
*Back to Miss Earth 2011 Delegates:
Batch A-D
|
Batch E-K
|
Batch L-P
|
Batch R-Z