Cherry Ng (Macau) - Miss Earth 2011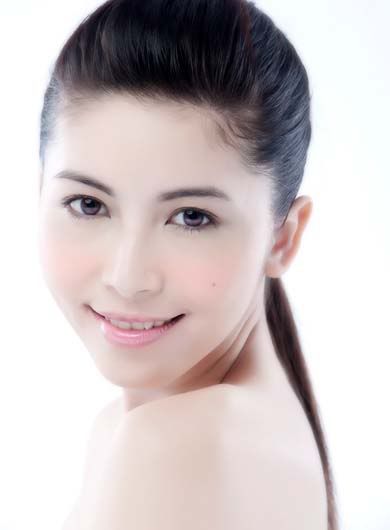 Miss Earth 2011 Beauty Pageant
Candidates | Contestants Profile

Miss Macau

Cherry Ng

Age: 24

Height: 165cm

Hometown: Macau

Notes: Cherry Ng is 2nd run-up in Miss Macau 2008. She also competed in Miss World 2010 contest.

Environmental Views:

What environmental project will you create to promote the protection of Mother Earth and why?

Environment-Friendly (EF) hotels and EF Entrepreneurship Award: To proactively promote and encourage minimizing waste production, in hope of creating EF entrepreneur opportunities and development. At the same time, we should recognize hotels and enterprise that are environmentally friendly by awarding them, in order to creating a positive image for such industry.

What makes you proud of the country you are representing, and what can you promote about your country?

Macau is a city with a mixture of both Chinese and Portuguese cultures. Recently our economy has a big bloom, but at the same time we are very concerned about historical and cultural heritage conservation, and thus we have become a world famous city of tourism. I feel very proud of my country because of its beauty, friendliness and heritage.

Besides cultural heritage, Macau hosts some of the greatest events and festivals in which you can experience the culture and friendliness of the people in Macau. November alone there are the Macau International Grand Pix Race and the Macau Food Festival. The carnival spirit of these events is impeccable and has marked terrific experiences for the tourists as well as the locals.

Describe your childhood/growing years.

At this stage of my life I was very curious about everything around me. I was fortunate that my mom let me participate in many extra-curricular activities so that I can explore my strengths, which include painting, karate, playing piano and ice skating.

What lessons did you learn from your childhood/growing years?

These growing experiences had taught me to learn earnestly, to be grateful and to do my best in everything. No matter what the outcome will be, we will earn something if we hold on to our beliefs.

What is your most memorable moment?

The most memorable experience was definitely the Miss Macau Pageant. In the beginning my dad didn't want me to take part in it. But I worked really hard and I had improved in many aspects, which touched him to support me and he has become my biggest audience. After I was crowned, he even wore my sash and took a picture! To have received the love and support from my family is the proudest and happiest memory I have ever had.

What is your environmental advocacy?

Reduce, reuse and recycle.

In order to live a quality life, environmental conservation is the basic step.

Resource conservation, recycling campaign, green travels, generalization of EF vehicles and EF promotion and education are some important and key programs.

There are three main plans: Optimization of living environment, Promotion of recycling and conservation and Creation of green zones.
*Back to Miss Earth 2011 Delegates:
Batch A-D
|
Batch E-K
|
Batch L-P
|
Batch R-Z