Anupama Aura Gurung (Nepal) - Miss Earth 2011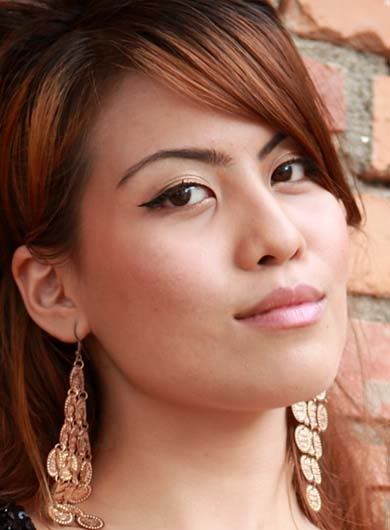 Miss Earth 2011 Beauty Pageant
Candidates | Contestants Profile

Miss Nepal

Anupama Aura Gurung

Age: 23

Height: 167cm

Hometown: Chitwan

Notes: Anupama Aura Gurung is the 1st run-up in Lux Hidden Treasure Miss Nepal 2011 contest.

Environmental Views:

What environmental project will you create to promote the protection of Mother Earth and why?

Awareness building on "community forestry" for the urban dwellers. My aim for this project is to add value to the project of community forestry as a lot of work has been done in this area and it has proven success so it deserves acknowledgement.

What makes you proud of the country you are representing, and what can you promote about your country?

Despite Nepal being a developing nation, we have been very successful with the Biogas as one of the forerunners. We are blessed with the majestic mountains wWhich are known to the world for its beauty. We are one of the few countries who gave acceptance to the third gender.

I would like to promote our rich cultural heritage which boasts of the diverse cultures and practices and how we still co-exist as Nepalese with one identity.

Describe your childhood/growing years.

I was a tomboy. I preferred playing sports and games with the boys. I was in the school athletics team and was a short distance runner. In grade 6, i won the best individual sportsperson award (girls) among the entire level.

What lessons did you learn from your childhood/growing years?

To be true to self, live each day to the fullest, happiness is a choice we make, if we fail to plan, we plan to fail; and no dreams are too big to achieve.

What is your most memorable moment?

My first self-earned pay. At a very young age, I always did my own things and liked being independent so when i earned my first pay at 18, I felt a sense of liberation.

What is your environmental advocacy?

To stop forest destruction as it is degrading the environment. Coming from Nepal, community forestry has been a great success due to the noble idea of involving the local community in working together on the conservation projects.
*Back to Miss Earth 2011 Delegates:
Batch A-D
|
Batch E-K
|
Batch L-P
|
Batch R-Z