Queenie Uy (Batangas City - Miss Philippines Earth 2012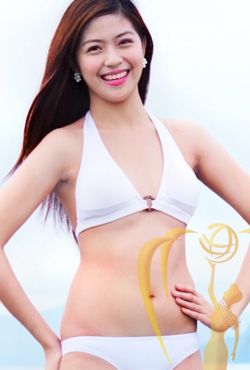 Miss Philippines Earth 2012

Batangas City

Queenie Uy

Occupation: Nursing Student

DESCRIBE YOUR CHILDHOOD/GROWING YEARS (8-13 Years old)
My childhood years were quite similar to that of any normal kid. I was bullied and criticized. I was a late bloomer so some people noticed that I didn't look like my other siblings. I was able to cope, however, because I have a very loving family and they were very supportive. Unfortunately, my father died in a vehicular accident and it was a sad and unforgettable moment for me because he passed to soon.

WHAT LESSONS DID YOU LEARN FROM YOUR CHILDHOOD/GROWING YEARS?
You should always show your parents how much you love them because you'll never know how long they'll be around. I never felt like I was able to show my father how much I love him and I now regret not being open about it. Because of this, I've learned to express my feelings. I've also learned that inner beauty matters more than physical beauty. Lastly, I've realized that life has so much to offer and so much give, and it's up to us to create our destiny. The decisions and choices we make matter, so we should always use wisdom in making them. Life, after all, is whatever we make of it.

WHAT IS YOUR MOST MEMORABLE MOMENT?
The first time I won a beauty pageant. It was my second pageant, and I didn't expect to win. All of the candidates were good and I saw myself as a novice, yet I bagged the special awards.

WHAT IS YOUR AMBITION IN LIFE?
To be a successful nurse, to help the sick people and to help support my family.

WHAT IS YOUR ENVIRONMENTAL ADVOCACY AND WHY DID YOU CHOOSE THIS?
I want to promote the environment code. I chose this because it contains articles that can help preserve our environment. One article states that we should eliminate plastics/styrofoam and BYOB or bring your own bag/bayong instead. This way, we can help to curb global warming.

WHAT TIP CAN YOU SHARE TO PROMOTE SUSTAINABLE ENERGY FOR ALL?
We should conserve energy and use it only for what we really need. We can also use solar energy for our landposts. It can help to prevent greenhouse gas emissions.
*
Back to Miss Philippines Earth 2012 Contestants