Kathleen Subijano (Muntinlupa) - Miss Philippines Earth 2012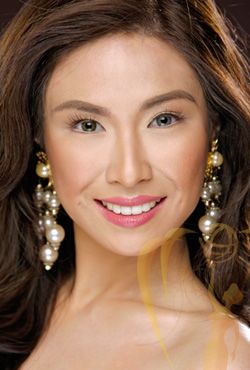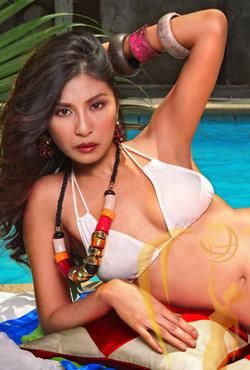 Miss Philippines Earth 2012

Muntinlupa City

Kathleen Subijano

Age: 24

Occupation: Lifestyle Columnist/Assistant Editor

Notes: She is a top 15 finalist in Bb. Pilipinas 2011 Pageant.

DESCRIBE YOUR CHILDHOOD/GROWING YEARS (8-13 Years old)
I was a very shy child. So shy, in fact, that I wasn't fond of joining workshops or playing sports because I wasn't comfortable around new people/children. Thus, I spent most of my childhood leading a quiet existence at home and in school.

WHAT LESSONS DID YOU LEARN FROM YOUR CHILDHOOD/GROWING YEARS?
In hindsight, I definitely regret not having the courage to try new things, so I've tried to be braver and more adventurous in my twenties.

WHAT IS YOUR MOST MEMORABLE MOMENT?
It would have to be going home empty-handed after the coronation night of Binibining Pilipinas 2011. Experiencing such profound disappointment (on national television, no less) and picking up the pieces during the aftermath was a lesson in resilience and strength and I'm sure there will be a lot more lessons that I will be able to glean from that as I mature and further distance myself from that event.

WHAT IS THE MOST UNUSUAL THING YOU'VE EVER DONE?
Quite frankly, joining a national beauty pageant was the most unusual thing I've ever done.

WHAT IS YOUR AMBITION IN LIFE?
To be completely honest, my ambition in life is to be able to try as many of the opportunities that are available to me throughout life so that when I'm old, I'll be living with as little regret as possible. Since I studied and work in media, I am working towards becoming a positive media personality through my own merit.

WHAT IS YOUR ENVIRONMENTAL ADVOCACY AND WHY DID YOU CHOOSE THIS?
My personal environmental advocacy would be paper recycling and the conservation of forestry because I work in the publishing industry. Obviously, it's one of the industries that's responsible for excessive consumption of paper and perhaps as a result of that, deforestation. Ever since I was a grade school student, I made a point of saving paper by turning it into scratch paper and it's a practice that I've been consistent with until today. At present, I'm pleased with the gradual shift of the publishing industry towards digital platforms. However, an e-book can never replace the feeling of holding a cherished, dog-eared book in your hand, so I hope that one day, paper recycling will become the norm so that the publishing industry, along with several other industries, will adopt the practice of printing on 100% recycled paper and as a result, we will be able to conserve our rapidly diminishing forests and their inhabitants.

WHAT TIP CAN YOU SHARE TO PROMOTE SUSTAINABLE ENERGY FOR ALL?
From what I've learned, the most effective way to encourage sustainable energy (or any environmental advocacy for that matter) is to target and pressure multinational companies to discontinue environmentally unsound practices and adopt more earth-friendly alternatives. For instance, if consumers become more insistent with the demand for solar powered cars, car companies will be convinced to produce them for mass consumption. If that happens, almost everybody will be relying on the sun, an entirely renewable energy resource (until it burns out millions of years from now), to power their vehicles and it will drastically change the way we consume energy. In that sense, engine fuel will be sustainable indefinitely. However, if we are talking practical tips for everyday consumers, the easiest way to go about it would be to purchase compact fluorescent bulbs. They use 75% less energy in comparison to traditional incandescent bulbs and last up to 10 times longer. The fewer times you need to replace a bulb, the less resources are consumed. On top of that you can reduce carbon dioxide emissions by 67 pounds over the lifetime of the bulb. As a result, you can reduce your carbon footprint and minimize your contribution to greenhouse gases.
*
Back to Miss Philippines Earth 2012 Contestants