Samantha Purvor (San Juan) - Miss Philippines Earth 2012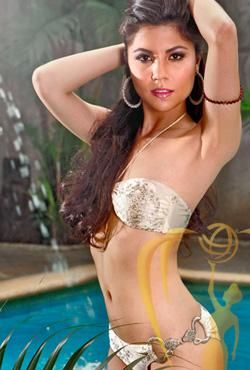 Miss Philippines Earth 2012

San Juan City

Samantha Purvor

Age: 24

Occupation: Sports Sciences Student from the University of the Philippines

Notes: She competed before in Bb. Pilipinas 2011 and one of the 12 semi-finalists in Miss Philippines World 2011 Pageant.

DESCRIBE YOUR CHILDHOOD/GROWING YEARS (8-13 Years old)
Strange and Beautiful.

WHAT LESSONS DID YOU LEARN FROM YOUR CHILDHOOD/GROWING YEARS?
My grandmother always tells me: Treat others the way you would want to be treated. Charity starts at home, but take it everywhere you go.

WHAT IS YOUR MOST MEMORABLE MOMENT?
Seeing a rainbow… when everything seemed so hopeless, with the company of someone I truly care about and sharing that moment.

WHAT IS THE MOST UNUSUAL THING YOU'VE EVER DONE?
I cooked rice with soap.

WHAT IS YOUR AMBITION IN LIFE?
To have a free clinic where doctors can dedicate their time freely to the less fortunate Filipino community.

WHAT IS YOUR ENVIRONMENTAL ADVOCACY AND WHY DID YOU CHOOSE THIS?
I want to promote & reinforce the use of solar bottles & solar panels to reduce the usage of coal fuel & consequently reduce the carbon emissions in the Philippines.

WHAT TIP CAN YOU SHARE TO PROMOTE SUSTAINABLE ENERGY FOR ALL?
Time management, self discipline & initiative to start and continue the sustainable use of energy to improve an active participation in environmental advocacies in the Philippines.
*
Back to Miss Philippines Earth 2012 Contestants