Mary Candice Ramos (Vigan) - Miss Philippines Earth 2012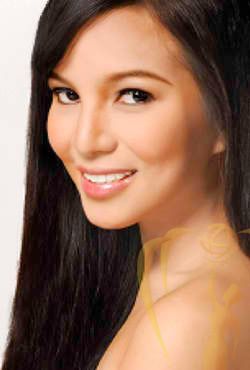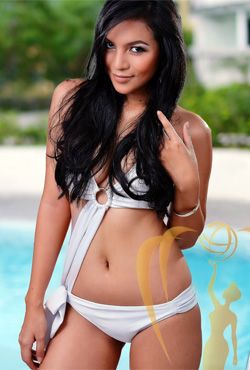 Miss Philippines Earth 2012

Vigan City

Mary Candice Ramos

Age: 24

Occupation: 4th year, BS Tourism Management, University of the Philippines

DESCRIBE YOUR CHILDHOOD/GROWING YEARS (8-13 Years old)
My childhood was more of strict rather than nurturing. I was expected to lead my younger sister and brother to perform our tasks successfully. In our house, we had time for watching TV, playing, doing our homework, and doing our chores. My father was an egalitarian and he would always want to instill that in us. Later on, I've realized the value of the lessons they have passed on to us.

WHAT LESSONS DID YOU LEARN FROM YOUR CHILDHOOD/GROWING YEARS?
I've learned how to be independent and how to dream big. These are two important factors that are pushing me to be thankful for all the things I have now. These are the factors that are pushing me to achieve my goals in life.

WHAT IS YOUR MOST MEMORABLE MOMENT?
It was when a robber held me up at knifepoint. It was when I realized that self-defense is a must. I soon started to carry all sorts of things in by purse, a folding knife, a taser, a whistle, and whatnots. But the most important thing I am carrying is presence of mind, and of course, the intelligence of how to use everything in your purse.

WHAT IS THE MOST UNUSUAL THING YOU'VE EVER DONE?
When I went to Thailand to be an exchange student and a trainee, I've experienced climbing up and going down the waterfalls one time. It was unusual because the rest of the foreigners who were with us did not take the risk. More curious than scared, I took the challenge and forgot that I have this fear of heights.

WHAT IS YOUR AMBITION IN LIFE?
I dream of having my local business, living in my dream house, and teaching kids one day. When I was young, I thought that my teachers were superheroes so I wanted to be just like them. Up to now, I still think they have super powers and I still want to be just like them: honing young minds into becoming great citizens not just in their own little way, but to be the best person in every single field they choose.

WHAT IS YOUR ENVIRONMENTAL ADVOCACY AND WHY DID YOU CHOOSE THIS?
I support local organic products not just because of the goodness that these organic products bring but also because of the boost it offers to the local producers and manufacturers.

WHAT TIP CAN YOU SHARE TO PROMOTE SUSTAINABLE ENERGY FOR ALL?
Maximize the use of social media in the awareness of the current situation we are facing when it comes to the issues about sustainable energy.
*
Back to Miss Philippines Earth 2012 Contestants