Lei Denise Marzona (Antipolo) - Miss Philippines Earth 2012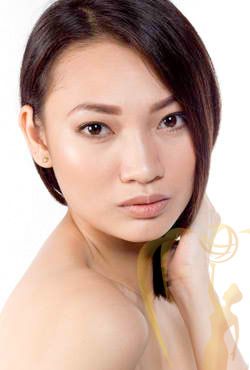 Miss Philippines Earth 2012

Antipolo City

Lei Denise Marzoña

Age: 23

Occupation: Graduate, Hotel and Restaurant Management from Centro Escolar University

DESCRIBE YOUR CHILDHOOD/GROWING YEARS (8-13 Years old)
I grew up enjoying boy stuff because of my brothers. Cars, computer games and basketball are stuff that interest me. I also loved being on stage during my grade school days. I felt free and proud when I got to perform in front of my schoolmates. I must admit that I wasn't always the cream of the crop, but I always stood out because of what I can do and what I can prove.

WHAT LESSONS DID YOU LEARN FROM YOUR CHILDHOOD/GROWING YEARS?
Although I'm an unica hija and the apple of my dad's eye, I was never spoiled like other girls. At a young age, I already learned how to live the hard way and it helped me embrace everything that I possessed, not just because I'm blessed with it but because I am contented with whatever God has given me.

WHAT IS YOUR MOST MEMORABLE MOMENT?
My most memorable moment was when I've finally finished my studies. I was so glad to see my parents proud after all the hardships we've been through.

WHAT IS YOUR AMBITION IN LIFE?
My ambition in life is to get a stable job so that I may be able to provide a good living for my parents and save up for my future.

WHAT IS YOUR ENVIRONMENTAL ADVOCACY AND WHY DID YOU CHOOSE THIS?
Being educated is the simplest way to be aware of what's happening around us.

WHAT TIP CAN YOU SHARE TO PROMOTE SUSTAINABLE ENERGY FOR ALL?
Take a walk if you can instead of driving around because it keeps us fit and healthy and it helps the environment to be healthy too!
*
Back to Miss Philippines Earth 2012 Contestants