Jennifer Grace Alberto (Floridablanca) - Miss Philippines Earth 2012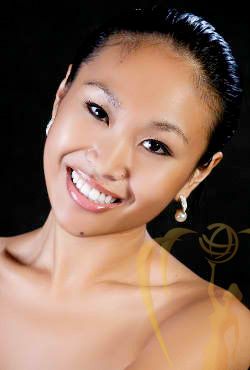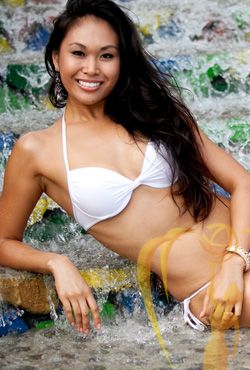 Miss Philippines Earth 2012

Municipality of Floridablanca Pampanga

Jennifer Grace Alberto

Age: 22

Occupation: Licensed Vocational Nursing, Antelope Valley Career Academy

DESCRIBE YOUR CHILDHOOD/GROWING YEARS (8-13 Years old)
When I was young and living in America, I would always see my parents and grandparents preparing balikbayan boxes to send back home to the Philippines for our family. My parents came from difficult, humble conditions of living, but they knew that they had to fight and earn not just to provide for themselves, but also to help others. And it didn't stem from the mentality of it being a chore or an obligation to the rest of the family. The motivation that empowered them to work so hard was founded on love — love for their family because seeing one's family struggle can break one's heart. I am now more aware of how incredible a blessing it was for my grandparents and parents to have the opportunity to come to America so that they could earn an honest living by working diligently and help out the rest of our family and friends here. They never forgot their roots, their culture, or where they came from. They haven't forgotten who they are, which is 100% Filipino. They understood the importance of giving back -- not just taking and receiving or leaving and forgetting. I believe now I am at that stage in life where it is my turn to allow God to use me as a tool. It is my turn to give back, not only to my family, but to my people and the country that defines my cultural identity.

WHAT LESSONS DID YOU LEARN FROM YOUR CHILDHOOD/GROWING YEARS?
One of the biggest lessons I have learned from my adolescent years is to be fearless -- especially fearless of failure. As a child, I always possessed a fighting spirit. I always strived to be the best that I could be at anything I did, especially when it came to academics. I was a perfectionist. However, my weakness was my colossal fear of failure. There were endeavors that I wished to pursue and things that I wanted to try when I was younger, but the fear of failure inhibited me from trying. So, for a while, I decided to remain in my comfort zone doing things in which I knew I excelled. Eventually, I became tired of allowing this fear to paralyze me. I realized that I wasn't growing as a person. There was a bigger picture that I had to consider -- either I selfishly stay in my comfort zone because of my anxiety and allow my talents to go to waste, or I take the risk to leap and allow God to use me as a tool with whatever mission He may have in store for me. So now I don't look at failures the same anymore. They are not the end of the world. They are more like lessons to be learned. They have made me a stronger, wiser, and more humble individual that others will be able to relate to. The failures and struggles I have experienced are the cement that solidifies my backbone. Under no circumstances will I be broken.

WHAT IS YOUR MOST MEMORABLE MOMENT?
My most memorable moment in life dates back to 1998 when I was 8 years old. I woke up in the morning and got ready for school. As I was eating breakfast in the kitchen, the phone rang. My dad answered and it was my uncle. In that moment, the atmosphere became quiet and solemn. I sensed a coldness in the air, but I continued to eat my cereal anyway, pretending not to notice. When my dad hung up the phone, he told me that my 19-year-old cousin was fatally shot. Right then and there my heart broke into a million pieces and my world stopped for a moment. I suppose in that moment, that naïve mentality that "all your loved ones are going to be with you forever "died inside my mind also. I was very close to him and loved him so much. I could not believe how such a young life was taken away. It was then that it hit me how short life can be and that tomorrow's never promised. At eight years old, I realized that one had to live life each day to the fullest with dignity and honor, because one never knows when his or her day may come.

WHAT IS THE MOST UNUSUAL THING YOU'VE EVER DONE?
I can't say that I've done anything that I would consider to be unusual. I'm a very open-minded person who enjoys learning about and trying new things. So I can't quite say that I've done anything unusual or peculiar.

WHAT IS YOUR AMBITION IN LIFE?
I believe my calling in life is to help people, regardless of what stage or age in life I am at and I will heed to that calling daily. My purpose is to dedicate my time and effort to others. Someone once said, "As long as there is a man in this world who is hungry, sick, lonely, or living in fear, he is my responsibility." I want to live my life by the quote.

WHAT IS YOUR ENVIRONMENTAL ADVOCACY AND WHY DID YOU CHOOSE THIS?
My environmental advocacy is to promote proper waste management. I believe it is important to spread environmental awareness in the community, as well as actively participate in the activities and projects of bettering our environmental conditions. We need to promote proper waste management, which is done in an environmentally safe and sanitary manner. Many of our dumpsites contain infectious material due to the mishandling of our waste, which creates dangerous and threatening conditions for our waste pickers and sanitary workers. Some people may have the misconception that proper waste management is solely the responsibility of the government—but it's not! It starts with each and every one of us. Even the smallest steps we take, and throwing away trash in its rightful place instead of littering, choosing to recycle, and choosing not to burn our garbage as a means of disposal may seem insignificant. Yet, if we can get a vast majority of people choose to do this daily, it adds up to make a colossal difference in the preservation of our environment. Mother Nature has given us so much, so it is our duty to protect and preserve her.

WHAT TIP CAN YOU SHARE TO PROMOTE SUSTAINABLE ENERGY FOR ALL?
If we can come together and organize events to raise funds for clean renewable energy sources, such as solar powered light bulbs and solar powered LED technology, we can help poverty-stricken families in developing and underdeveloped countries who rely on dangerous pollutants such as charcoal, kerosene, and wood. With the donations we can raise, households in rural areas will have the necessary light needed when children need to study after dark. Availability of renewable energy sources will also allow mothers and fathers to work after dark for a better livelihood. As for well-developed countries, we must work towards improving energy efficient technology. We must push forward to become a society that heavily utilizes renewable sources of energy such as wind energy, solar energy, hydroelectric energy, ocean energy, and geothermal energy. If we can commit to promoting the awareness of our cause, we can multiply our number of supporters. Every little bit of effort counts.
*
Back to Miss Philippines Earth 2012 Contestants