Jade Charmaine Manago (Misamis Occidental) - Miss Philippines Earth 2012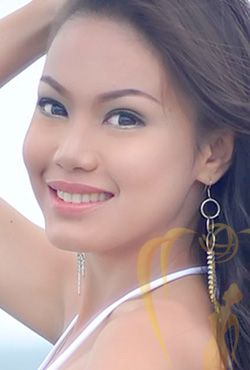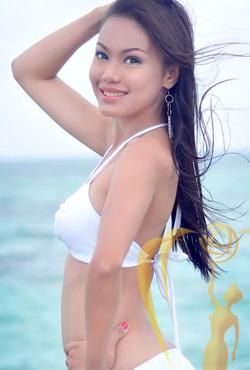 Miss Philippines Earth 2012

Province of Misamis Occidental

Jade Charmaine Manago

Age: 19

Occupation: Information Technology Student

DESCRIBE YOUR CHILDHOOD/GROWING YEARS (8-13 Years old)
I was boyish as a child. I didn't like light and colorful colors, I hated girls and I didn't want to talk to anybody. I always stayed at home and did all the household chores, before and after class.

WHAT LESSONS DID YOU LEARN FROM YOUR CHILDHOOD/GROWING YEARS?
I've learned many things from my childhood, which I apply at present. I've learned discipline and how to be more sociable. I am a lot friendlier now compared to how I was as a child.

WHAT IS YOUR MOST MEMORABLE MOMENT?
My most memorable moment was when I was chosen Festival Queen of Tangub City for Sinulog 2011. Even though I didn't win, I value the experience and it's something I will always treasure forever and ever

WHAT IS THE MOST UNUSUAL THING YOU'VE EVER DONE?
The most unusual thing I've and I ever done was to climb a coconut tree at the age of 15. It was my first time and I was so scared, but I was able to make it because of the people who encouraged me and cheered me on, while I was climbing. I also believe that it was because of God and because I trusted myself.

WHAT IS YOUR AMBITION IN LIFE?
My ambition in life is to have a better future someday. I want to finish my course, so that I can get a good job and help my parents. I also want to help my siblings with their education because I believe that education is important.

WHAT IS YOUR ENVIRONMENTAL ADVOCACY AND WHY DID YOU CHOOSE THIS?
Preserve our mother nature – I choose this because, in our province, we are experiencing power supply shortage. Climate change is the product of irresponsible human actions. Deforestation leads to rising temperature levels in the ecosystem, drying up bodies of water that are detrimental to the livelihood of many people.

WHAT TIP CAN YOU SHARE TO PROMOTE SUSTAINABLE ENERGY FOR ALL?
Always switch the lights off when not in use-- to sustain the energy balance between a fragile eco system.
*
Back to Miss Philippines Earth 2012 Contestants