Fermira Dianne Ramos (Subic) - Miss Philippines Earth 2012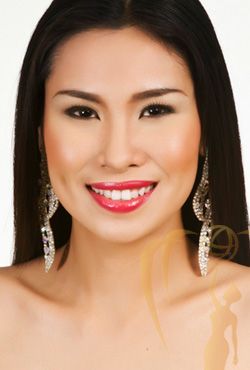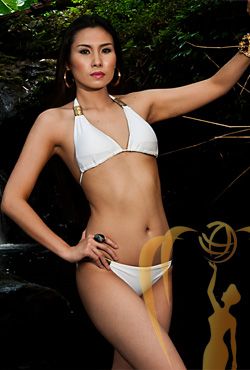 Miss Philippines Earth 2012

Municipality of Subic Zambales

Fermira Dianne Ramos

Age: 22

Occupation: Management Information System Graduate

DESCRIBE YOUR CHILDHOOD/GROWING YEARS (8-13 Years old)
Just like other normal kids, I had a happy childhood. I was raised solely by my mother and she transcended all expectations. I was lucky enough to be pampered, with an abundance of love, by my family. I preferred staying at home and spending my time playing with my pets, reading books and watching television shows/movies.

WHAT LESSONS DID YOU LEARN FROM YOUR CHILDHOOD/GROWING YEARS?
At a very young age, I was taught the value of having a robust relationship with God and this resulted in me being labeled as "the kid who is best in religion" for four consecutive years in our family. I've also learned the significance of humility. I believe that a person should always be humble because all the material things, fame and luck are either temporary or blessings that we should and appreciate just be thankful for. Having a good personality, on the other hand, could bring me further in life. Lastly, I learned the essence of respect in general, applicable to respect for other people and for oneself, as well for all living things.

WHAT IS YOUR MOST MEMORABLE MOMENT?
My three-day charity visit was the most memorable moment for me. We were asked to participate in one of the projects of our group called, "The Helping Hands." We went to remote places and witnessed several problems, which I believe requires attention in our society, such as hunger, lack of education, poverty and abandonment, to name a few. I even remember a kid who I initially thought had difficulty writing, until I saw that his pencil was only 2 inches long. This made me admire students like him because they don't consider problems like that a hindrance in pursuing their education. Then we went to the home for the disabled and though some of them are abandoned children, they still have one thing in common: a positive outlook in life, It was an eye-opener and life changing experience for me. Even though it seems like I was the one who helped them, I believe they helped me more. I understand that it is human nature to often complain or get sad about what we don't have instead of appreciating what we have but after this experience, I've realized that it's not about the bad things that happen to us but about how we see and react to the challenges that life will give us.

WHAT IS THE MOST UNUSUAL THING YOU'VE EVER DONE?
As a pet lover, I have this huge interest in animals, particularly dogs, cats, parrots, rabbits and hamsters. There was this one time when it was raining hard and I saw four kittens on the sidewalk, all wet and trembling so I asked the driver to stop and I took the four kittens. Some people gave me a puzzled look since it was raining hard and I didn't have my umbrella with me. I immediately ran back to my car and that night I gained four new pets at home.

WHAT IS YOUR AMBITION IN LIFE?
My goal is to be successful in the field of business and beauty pageants since I have the passion for both.

WHAT IS YOUR ENVIRONMENTAL ADVOCACY AND WHY DID YOU CHOOSE THIS?
My environmental advocacy is to start our efforts to protect our environment now through simple means, such as: recycling, proper waste management and disposal, energy conservation, decreasing our dependency on luxury items and using viable forms of energy to curb the destruction of environment because I believe that there should be a concerted effort on the part of every single human being to preserve and conserve the vast resources of our environment.

WHAT TIP CAN YOU SHARE TO PROMOTE SUSTAINABLE ENERGY FOR ALL?
Do not leave appliances such as television sets and fans on stand-by because it is estimated that 5-15% of household electricity consumption worldwide is wasted on stand-by mode.
*
Back to Miss Philippines Earth 2012 Contestants