Melanie Belina (Calapan City) - Miss Philippines Earth 2012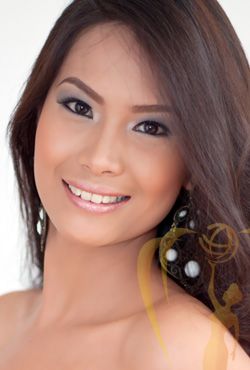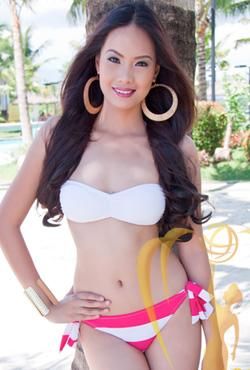 Miss Philippines Earth 2012

Calapan City

Melanie Belina

Age: 19

Occupation: Bachelor of Science in Accountancy Student

WHAT LESSONS DID YOU LEARN FROM YOUR CHILDHOOD/GROWING YEARS?
We should not stop welcoming new experiences because experience makes us grow, growth teaches us how to give, and from giving we learn how to help others experience their lives.

WHAT IS YOUR MOST MEMORABLE MOMENT?
My most memorable moment is when i won the title Miss Oriental Mindoro Tourism. It was a moment I will treasure for the rest of my life and a platform for me to develop and discover more of my personality.

WHAT IS THE MOST UNUSUAL THING YOU'VE EVER DONE?
Singing in front of the electric fan.

WHAT IS YOUR AMBITION IN LIFE?
To be a Certified Public Accountant.

WHAT IS YOUR ENVIRONMENTAL ADVOCACY AND WHY DID YOU CHOOSE THIS?
Worlwide Advocacy towards Environmental Restoration:
With water being the backbone of human life and constituting 75% of the planet and the Philippines being an Archipelago, Mindoro (being one of its islands) should have clean water flow. Life on earth will then perpetuate.

WHAT TIP CAN YOU SHARE TO PROMOTE SUSTAINABLE ENERGY FOR ALL?
Participating in the worldwide advocacy regarding energy conservation, such as the EARTH HOUR.
*
Back to Miss Philippines Earth 2012 Contestants