Janica Burasca (Cebu City) - Miss Philippines Earth 2012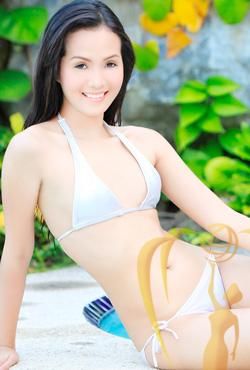 Miss Philippines Earth 2012

Cebu City

Janica Burasca

Age: 19

Occupation: Nursing Student

DESCRIBE YOUR CHILDHOOD/GROWING YEARS (8-13 Years old)
My childhood days were very exciting. I joined many competitions and participated in school activities. I was an honor student and a class officer. I'm a member of Verbum organization and this organization's advocacy is to make others aware of God's creation.

WHAT LESSONS DID YOU LEARN FROM YOUR CHILDHOOD/GROWING YEARS?
My experiences taught how to be a good daughter and a good student. They thought me how to be strong and face things that I will eventually encounter.

WHAT IS YOUR MOST MEMORABLE MOMENT?
It was the time that I was chosen to be the representative of Cebu City for Miss Olive-C Philippines 2012.

WHAT IS THE MOST UNUSUAL THING YOU'VE EVER DONE?
None so far.

WHAT IS YOUR AMBITION IN LIFE?
My ambition in life is to be a registered nurse and hopefully, to be a cardiologist.

WHAT IS YOUR ENVIRONMENTAL ADVOCACY AND WHY DID YOU CHOOSE THIS?
Stop illegal logging for it is the main reason why there are many flash floods in the Philippines, like what happened to Cagayan De Oro. Every tree gives shelter and food needed for a healthy well-being of an individual.

WHAT TIP CAN YOU SHARE TO PROMOTE SUSTAINABLE ENERGY FOR ALL?
One tip that I can share to promote sustainable energy for all is promoting clean energy technology. Modern energy technologies are available right now addressing both global environmental protection and local development needs to reduce problems in energy.
*
Back to Miss Philippines Earth 2012 Contestants