Ivy Salvino (Nabua) - Miss Philippines Earth 2012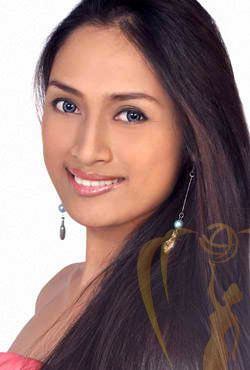 Miss Philippines Earth 2012

Municipality of Nabua Camarines Sur

Ivy Salvino

Age: 23

Occupation: Sales

DESCRIBE YOUR CHILDHOOD/GROWING YEARS (8-13 Years old)
I grew up in Bicol and my growing years were full of enjoyment. I loved playing with our neighbors after school then doing my assignment, as well as some light house chores.

WHAT LESSONS DID YOU LEARN FROM YOUR CHILDHOOD/GROWING YEARS?
Growing up, my parents kept on reminding me to always be strong and to thank God for all the blessings he gave us. I may have been a kid then but I will always cherish the lessons I learned during that period time the most.

WHAT IS YOUR MOST MEMORABLE MOMENT?
My most memorable moment was when I graduated from college! It's because after years of my parents' sacrifices, at long last I managed to finish my studies with my head held high! Thanks to my dearest parents and to God.

WHAT IS YOUR AMBITION IN LIFE?
To be successful in whatever career I pursue.

WHAT IS YOUR ENVIRONMENTAL ADVOCACY AND WHY DID YOU CHOOSE THIS?
"Be an example! Save the EARTH" -Today earth is facing its greatest menace. Our mother nature is experiencing continuous degradation. It is man's selfish motives and neglect that cause these threats to arise. But right now, there is still hope to make our home regain its flourish and abundance. Let us not wait for the time to come when's it's too late. Let us all act accordingly. Save the earth! Let's make it happen!

WHAT TIP CAN YOU SHARE TO PROMOTE SUSTAINABLE ENERGY FOR ALL?
It's all about the Natural. We must always bear in mind the future of the succeeding generations. It has something to do with them. Let's support and promote sustainable energy for all!
*
Back to Miss Philippines Earth 2012 Contestants