Maricel Mansano (Candon City) - Miss Philippines Earth 2012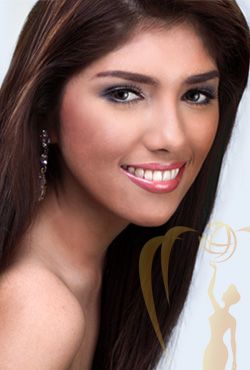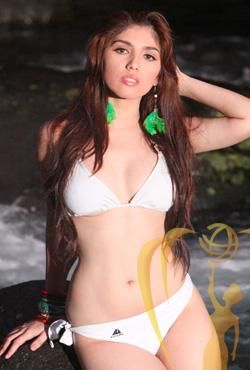 Miss Philippines Earth 2012

Candon City

Maricel Mansano

Age: 24

Occupation: Senior Account Manager

DESCRIBE YOUR CHILDHOOD/GROWING YEARS (8-13 Years old)
Full of adventure and it was beautiful.

WHAT LESSONS DID YOU LEARN FROM YOUR CHILDHOOD/GROWING YEARS?
I was able to practice the art of gratitude. I always felt like someone was watching over me, that He'll never let me down and I was so thankful for that.

WHAT IS YOUR MOST MEMORABLE MOMENT?
When I travelled abroad alone, seeing different people from different walk of life. Witnessing diversity is the most beautiful thing that ever happened to me. It made me appreciate life even more. I always say that life is too short to stay in one place.

WHAT IS THE MOST UNUSUAL THING YOU'VE EVER DONE?
Went to a retreat house and meditated, it lasted for 7 days.

WHAT IS YOUR AMBITION IN LIFE?
Quite frankly, my ambition is very simple and that is I to travel as far as I can and to learn as much as my brain can take. Learn people's culture and share my learning's to other people is my goal.I am so fascinated with anything and everything that I see around me. To find that "something" that binds us all is my motivation for living.

WHAT IS YOUR ENVIRONMENTAL ADVOCACY AND WHY DID YOU CHOOSE THIS?
My personal environmental advocacy would be to promote environmental awareness to grade-schoolers through education. It might sound cliché but I really believe that they are our hope and if we will be successful in instilling in them the importance of being responsible to their environment at such a young age then I am sure that they will be responsible in every area of their lives as well. Also, since this year's theme is "sustainable energy for all" I want to uphold and promote the use of solar bottles which is a good way to save energy and to support the constant search for technology which can be utilized to save energy.

WHAT TIP CAN YOU SHARE TO PROMOTE SUSTAINABLE ENERGY FOR ALL?
As much as I want to be too technical, the tip that I can give is very simple and that is to have enough initiative to apply what we know because knowing alone does not make a difference. If turning off all electronic devices that are not in use is the best thing to do then do so.
*
Back to Miss Philippines Earth 2012 Contestants