Dorothy Joy Pagurayan (Cabugao) - Miss Philippines Earth 2012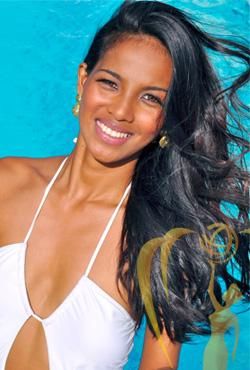 Miss Philippines Earth 2012

Municipality of Cabugao Ilocos Sur

Dorothy Joy Pagurayan

Age: 24

Occupation: Senior Account Manager

DESCRIBE YOUR CHILDHOOD/GROWING YEARS (8-13 Years old)
Basically, I grew up in the province. I was already joining beauty pageants at the tender age of 9. I was a very ambitious girl. My dream was to become famous beauty queen, a successful businesswoman and to travel around the world.

WHAT LESSONS DID YOU LEARN FROM YOUR CHILDHOOD/GROWING YEARS?
Be optimistic. If you have a dream, find a way to achieve that dream. Nothing is impossible if you believe you can.

WHAT IS YOUR MOST MEMORABLE MOMENT?
Winning the competitions I join.

WHAT IS THE MOST UNUSUAL THING YOU'VE EVER DONE?
Eating exotic food like snake, frog, and horse meat.

WHAT IS YOUR AMBITION IN LIFE?
My ambition in life is to become successful and happy in whatever I do. I also want to have wonderful family in the future.

WHAT IS YOUR ENVIRONMENTAL ADVOCACY AND WHY DID YOU CHOOSE THIS?
I want to advocate or promote an environmental awareness program for students in elementary schools so that at an early age, they can learn how to take care and protect our mother earth by planting trees. They can start in their own backyards if they're taught how to recycle, how to use organic materials in their everyday life, etc.

WHAT TIP CAN YOU SHARE TO PROMOTE SUSTAINABLE ENERGY FOR ALL?
Instead of using plastic bags, just use paper bags. Instead of using your car to buy something near in your place, just walk going there. Plant trees. Promote using organic products.
*
Back to Miss Philippines Earth 2012 Contestants