Duran was dethroned | Dulcita Lieggi was the new Miss DR Universe 2012
Few days after being crowned
Miss Republica Dominicana Universo 2012
, Carlina Duran was stripped off her title after the organizers found out that she was previously married.
According to the local news site Diario Social, the announcement was made by Magali Febles, legal franchise holder and organizer of Miss Dominican Republic Universe.
Magali told that Duran will be replaced by the 1st run-up, Dulcita Lieggi Francisco. "We had no choice but to take away her title".
On the other hand, dethroned queen Duran assured to Listin Diario that her life as a married woman had never been impeccable. She mentioned details about her married life in a press release read by her attorney, Radhamed Cornielle. She had been married last June 2009 to Emad Adl, and the relationship was abruptly ended, and then proceeded to annul the marriage, she said. After her short marriage, she continued with her life as if it never happened.
Carlina who competed in
Miss World Dominican Republic 2011
and represented the country in
Miss Tourism Queen International 2011
in China. She said that hiding that aspect of her life to the Miss DR Universe organizers was a result of her inexperience.
Febles told that the situation was out of their decision and that she is following the rules and regulations set by the international franchise owners. She added that if the MUO rules were to change during the following months, Duran would retake and reinstate her title.
According to the Official Miss Universe rules, delegates should never been married or have never given birth. But the same rules also state that they should be naturally born woman, a rule that was previously nullified by Donald Trump (owner of the Miss Universe Organization) to acquire Jenna Talackova's petition on transgendered woman competing in Miss Universe Canada title.
If transsexual women are allowed to compete, I think that mothers, married and divorced should also be allowed at first. You can state your opinion at the comment box below or on our
Twitter
and
Facebook
pages.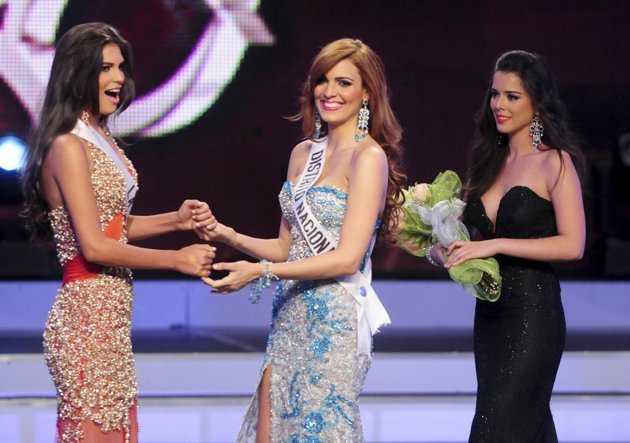 * Special Thanks to Diario Social and Listin Diario