Roxanne Corluy (Fil Belgium) - Miss Philippines Earth 2012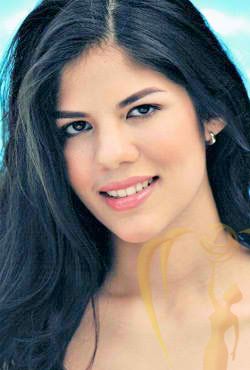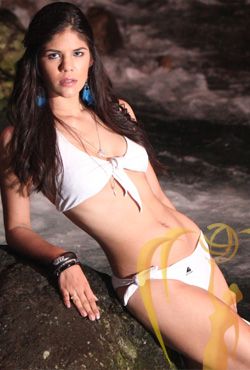 Miss Philippines Earth 2012

Filipino Community of Belgium

Roxanne Corluy

Age: 20

Notes: She is a top 10 semi-finalist in Mutya ng Pilipinas 2011.

DESCRIBE YOUR CHILDHOOD/GROWING YEARS (8-13 Years old)
Both of my parents were hardworking during this period of my life, yet they still showed their love and affection, though I had many house rules and restrictions. I was an only child till I was 10 years old, and stepped up to the job of being a good older sister to cute little brothers.

WHAT LESSONS DID YOU LEARN FROM YOUR CHILDHOOD/GROWING YEARS?
Realizing the fact that I was a big sister and thus, I need to take up certain responsibilities. Raising a child is a huge lifetime task where you're responsible for both physical and moral development. It is an arduous job, but it gives such fulfillment and happiness when you see a smile.

WHAT IS YOUR MOST MEMORABLE MOMENT?
During my elementary years, I attended Instituut Dames van het Christelijk Onderwijs, a school that instilled in me many values and proper etiquette. I was friends with many children of various nationalities, thus teaching me to be very open and friendly with people regardless of their appearance.

WHAT IS THE MOST UNUSUAL THING YOU'VE EVER DONE?
I was all slated to enroll in the University of Antwerp, yet I packed my bags and went straight to the Philippines upon hearing my siblings needed and missed me. You can get an education practically anywhere, but once those childhood years fly by, those are memories one can't get back.

WHAT IS YOUR AMBITION IN LIFE?
My childhood dream has always been to graduate in Medicine, with a specialization in Immunology. Secretly I pray for a good future and happy life for my dear siblings.

WHAT IS YOUR ENVIRONMENTAL ADVOCACY AND WHY DID YOU CHOOSE THIS?
I truly believe that we should educate the new generations, for they will be the ones to inherit the Earth. The mentality of our society is use-and-throw. When instead, we should find ways to reuse and reduce materials, extend their lifespan and durability, thus creating less garbage.

WHAT TIP CAN YOU SHARE TO PROMOTE SUSTAINABLE ENERGY FOR ALL?
A simple tip is to save energy where you can. Replace old light bulbs with energy efficient ones. Plug out electrical appliances at night. Don't use too much electronics if you can avoid it.
*
Back to Miss Philippines Earth 2012 Contestants