Veronica Vargas - Ecuador | Miss World 2011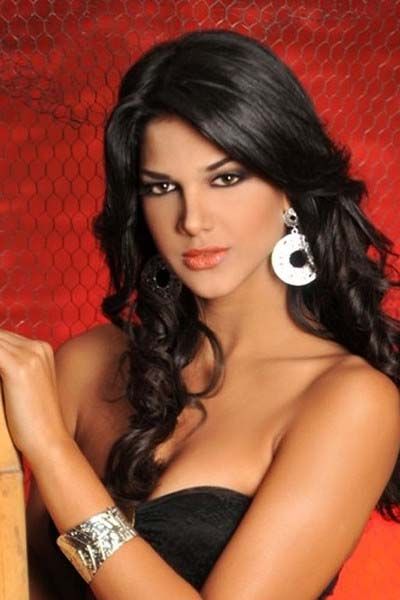 Miss World 2011
Candidates | Contestants
Profile
Miss Ecuador
Veronica Vargas
Age: 21
Height: 1.75m
Hometown: Guayaquil
Language(s): Spanish & English
Notes: Veronica Vargas was crowned Miss Mundo Ecuador 2011 during the Miss Ecuador 2011 beauty competition.
BIOGRAPHY
Maria is studying Journalism at University and currently works for her local radio station. Her future ambition is to publish her own book. Hobbies include: poetry, dance and playing basketball with her brothers.
INTERVIEW
Tell us a little something about your Country ?
My country, Ecuador, is known for its diversity in culture and traditions.
Future ambitions ?
I want to travel around the world and learn about all the different cultures and traditions and I want to extend all the help I can to those in need.
Describe yourself
People describe me as a very funny person and very sincere.
Personal Motto?
Life is a wonderful gift; don't let it be something you put to waste.
Favourite food ?
There is a typical dish in my country called locro de papas. It's like a potato soup.
Favourite Music / Books ?
My favourite book is 'The Art of Love' by Eric Fromm.
Do you have any pets ?
We have two schnauzer dogs called Dora and Horacio.
What is the proudest moment of your life or most memorable day?
My proudest moment was when my little brother was born. I will never forget this day.
Special Talents ?
I am able to dance the national dance of my country.
Any other interesting facts ?
I like Mario Benedetti poetry. I like to run and play basketball with my brothers and friends.
* Back to Miss World 2011 Delegates:
Africa
|
Americas
|
Asia & Oceania
|
Caribbean
|
Europe