Finola Guinnane (Northern Ireland) | Miss World 2011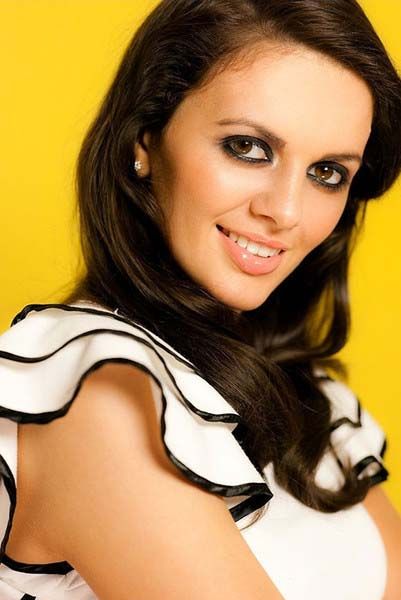 Miss World 2011
Candidates | Contestants
Profile
Miss Northern Ireland
Finola Guinnane
Age: 22
Height: 1.72m
Hometown: Drumbo
Language(s): English, Irish, French & Spanish
Notes: Finola Guinnane is the reigning Miss Northern Ireland 2011.
BIOGRAPHY
Finola is studying business studies at University in hope of eventually teaching at secondary level. She is an award winning Irish Dancer and has played the French horn and trumpet with the Ulster Orchestra.
Interview
Tell us a little something about your Country ?
Belfast is steeped in historical and cultural diversity and the birth place of the legendary 'Titanic'. It is a city brimming with choice and is fast becoming one of the most popular city break destinations in Europe.
Future ambitions ?
To become a teacher in the field of business with the dream of one day becoming a successful entrepreneur.
Describe yourself
I am an energetic, fun-loving, young woman with an optimistic zest for life and a love for my role as Miss Northern Ireland. I am determined to make a difference in the lives of those less fortunate than myself and my chosen charity, the Northern Ireland Hospice.
Personal Motto?
Don't just dream it – be it! Never look down on anybody unless you're helping them up.
Favourite food ?
Apple potato bread which is a Northern Ireland speciality where potato replaces the position of the wheat in bread and then filled with locally grown apples.
Favourite Music / Books ?
My favourite books are 'Great Expectations' by Charles Dickens and 'The Beach' by Alex Garland. My favourite music is by 'Snow Patrol'.
Do you have any pets ?
No, I do not. I am very busy in my role of Miss Northern Ireland and therefore haven't enough time to devote to a pet unfortunately.
What is the proudest moment of your life or most memorable day?
The proudest moment of my life was receiving my 4 A-level results and realising all my hard work and effort had paid off. Also handing over my fundraising cheque to the Northern Ireland Hospice.
Special Talents ?
I have played the trumpet and French horn with the Ulster Orchestra. I am an award winning Irish dancer.
Any other interesting facts ?
I have had a range of poetry pieces published. I completed the Duke of Edinburgh award. I speak fluent Irish. I hold weekly arts & crafts classes at my local youth club.
* Back to Miss World 2011 Delegates:
Africa
|
Americas
|
Asia & Oceania
|
Caribbean
|
Europe