Alexandra Stanescu (Romania) | Miss World 2011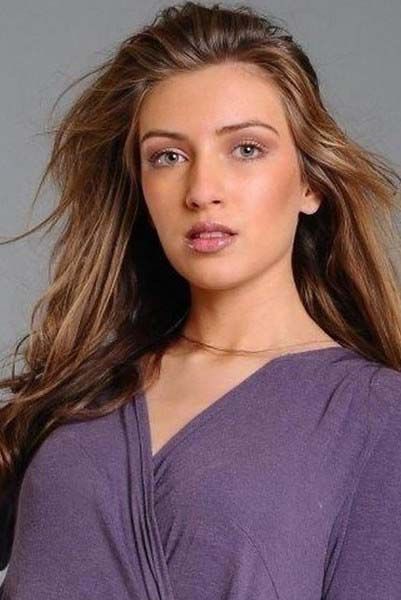 Miss World 2011
Candidates | Contestants
Profile
Miss Romania
Alexandra Stanescu
Age: 21
Height: 1.75m
Hometown: Pucioasa
Language(s): Romanian, English & Italian
Notes: Alexandra Stanescu is the reigning Miss World Romania 2011.
BIOGRAPHY
Alexandra is in her third year of University studying communication and public relations and hopes to work in television. Her hobbies include: reading, writing poems, travelling, skiing and dancing. Alexandra's proudest moment was winning an important international contest for literature.
Interview
Tell us a little something about your Country ?
Romania is a surprising country with a beautiful language, interesting culture and a rich and vast terrain.
Future ambitions ?
I would like to work in television and also succeed in the field of communication and public relations.
Describe yourself
My body and soul are the beginning of a great song: listen to love, dream and light. I weren't born once but a thousand times.
Personal Motto?
I do not have to prove anything to anyone. I only have to follow my heart and concentrate on what I want to say to the world. I run my world.
Favourite food ?
I love Chinese and Italian food. I also like salads and uncooked food.
Favourite Music / Books ?
I like jazz, house and R&B music. A book I find fascinating is 'The Catcher in the Rye' by J.D. Salinger.
Do you have any pets?
I have one dog named Blanchi and a cat named Oscar.
What is the proudest moment of your life or most memorable day?
The proudest moment of my life was the day when I won an important international contest for literature.
Special Talents ?
I wrote and published two books. The first one with poems and essays and the second one with stories for children.
Any other interesting facts ?
I graduated from the School of Television and Film in Bucharest. I am a member of a public relations department in a student association.
* Back to Miss World 2011 Delegates:
Africa
|
Americas
|
Asia & Oceania
|
Caribbean
|
Europe